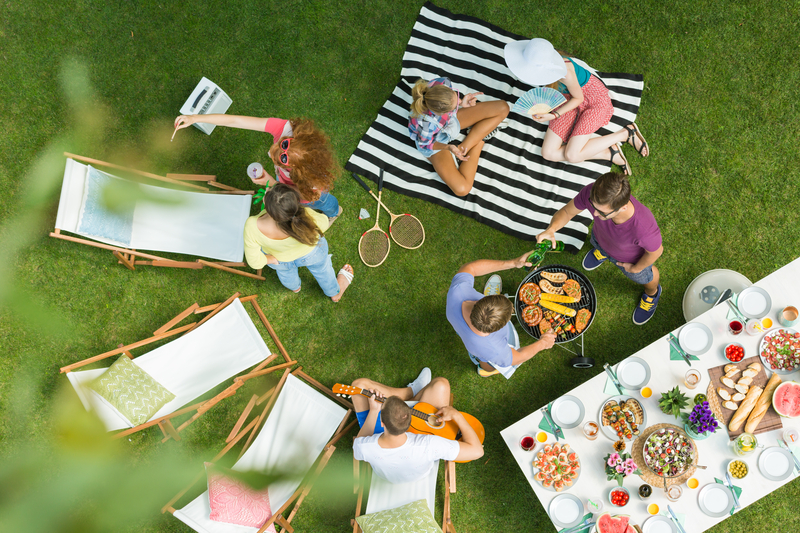 Throw a Surreal Summer Barbecue with these Augmented Reality Party Apps
"Summertime, and the livin' is easy!" Each day of this bright summer is a chance to celebrate life with our friends and family. Summers are for mirth and memories, and there's no better venue for these than a backyard barbecue. Thrill and entertain your party guests this pool party season by upgrading from a regular barbecue to an augmented reality barbecue. Read on to find everything you need to throw an exciting and surreal summer barbecue with these augmented reality party apps.
AR is Your High Tech Grill Assistant
Undoubtedly, the most essential feature of any successful barbecue is a scrumptious spread of food to nibble and nosh. Give your guests a glimpse of what's sizzling on the grill with an augmented reality Snapchat filter that turns them into cheeseburgers. Would you like your guests medium/well, or well done?
Of course, you may decide to give yourself a break and skip the grill completely by just ordering pizza. Thanks to a new AR marketing campaign from Pizza Hut®, you can get a pizza and an augmented reality PAC-MAN™ arcade console all in one. Your party goers can chow down on some cheesy slices while they compete for the high score. Just make sure to pause between games to allow the pizza box to be opened for people wanting seconds.
Serve Up Fun Augmented Reality Drink Specials
Every sunny summer party needs some refreshing libations to keep things cool. Keep the party going while your guests quench their thirst with augmented reality party drinks.
As you make your rounds topping off wine glasses at your backyard barbecue, wow your guests with some augmented reality wine magic. This AR wine app comes alive to tell the story of your wine as you sip. Partiers can also duke it out in an "Ultimate Screwtop Showdown" for bragging rights as the resident wine genius.
If your friends aren't wine people, no problem. An augmented reality party app for beer allows you to scan your beer can for an immersive tech experience. Set for release this summer, the BEERSCANS™ AR app will elevate any barbecue bar to another reality.
Entertain Your Barbecue Guests with Augmented Reality Party Apps
Fill your backyard summer party with AR fun for your guests. Crank up the sound and jam with your friends at an augmented reality concert.
Turn your yard into a laser tag battleground with an augmented reality laser tag app. If you get tired of partying on planet earth, you can open a portal to Mars in your backyard and lead your guests through for an AR party on Martian soil.
After all this high tech merriment, you may wonder how you can possibly finish with a final wow moment. End the night with a bang by setting off some augmented reality fireworks for your guests to enjoy!
Augmented Reality can transform your backyard barbecue into a digital summer carnival. Imagine what AR technology can do to connect your clients with your products and services! Contact The Realizers today to see how augmented reality can revolutionize your marketing.