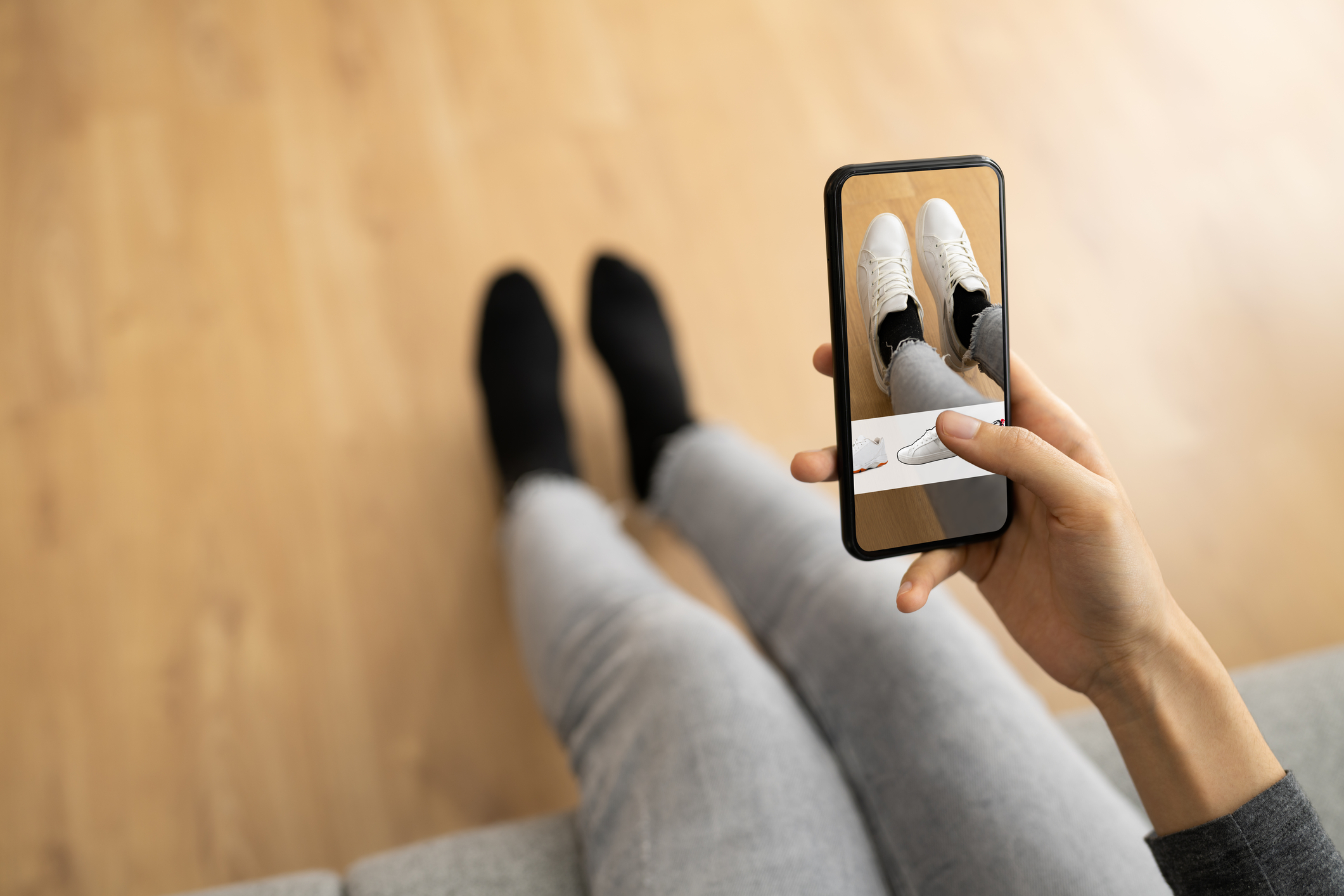 4 Hot AR Apps Available Today (And Why You Need One Just Like It)
AR apps aren't lofty ideas from the future; they're here and ready for business owners to use to their heart's content. Here are four trending augmented reality apps that will change how you see the world – arguably literally because of using the app, but also figuratively speaking – and why your business would benefit from having one of your own. Here are the nominees!
Wanna Kicks
Shoe shopping can be stressful, but Wanna Kicks has cracked the code. This is one of the AR apps that consumers can use to experience products in real life before ever setting foot in a store. The Wanna Kicks app allows users to explore a vast collection of unique sneakers, try them on with augmented reality technology, and access exclusive collections before the general public. You can even take a photo of yourself in your new kicks and send it to friends and family to get their thoughts. Imagine if your customers had this kind of flexibility to shop at your business.
Augmentir
Augmentir takes AR apps to new heights using the power of AI. This app is all about making employee onboarding easier and faster for business owners. It also focuses on enhancing productivity by supporting workers with targeted learning so they can confidently improve skills and has built-in security features. It doesn't have the same glamorous appeal as trying on cool sneakers, but business owners shouldn't underestimate the usefulness of this app; this is just a tiny segment of what AR for business looks like.
IKEA Place
If IKEA is on board with AR apps, you know they're helpful. The IKEA Place returns to augmented reality's roots and lets users place objects in their homes. Their extensive furniture catalog is there for potential customers to try on from the comfort of the sofa they're trying to replace without ever leaving their phone. This is an incredible example of how augmented reality streamlines the purchase process for both the consumer and the business.
Pokemon Go
Can we confidently say there are augmented reality solutions for virtually every business owner's needs? Maybe not a tailor-made one like what The Realizers offer, but the popularity of AR is certainly spearheading some unique, innovative AR apps. Pokemon Go is an example of how the power of augmented reality can become an international phenomenon. The game has almost 80 million monthly players as of June 2023. And there's no way you can sever the game's success from AR; trainers all over the world can only "catch 'em all" thanks to AR technology. While not every AR app boasts such impressive numbers, it shows how much of a force AR has become in our everyday lives.
Join the Ranks of Innovative AR Apps with The Realizers
These AR apps are all powerful in their own right, but none fulfill your business's specific needs, right? That's where The Realizers come in. We take your bright ideas for an augmented reality app and shine them bright for everyone to see. Your new app is specially designed for your business to optimize sales and get more people to interact with your products. Contact The Realizers today for a custom AR app worthy of this list!