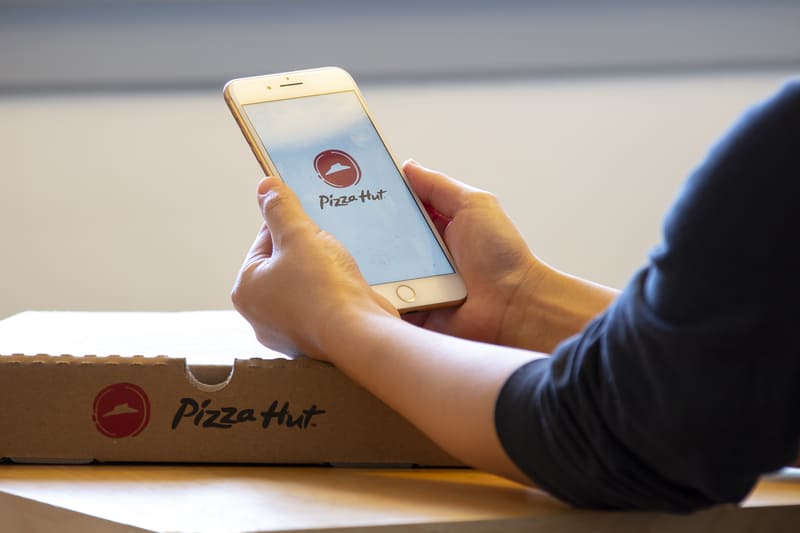 AR Brings A Classic Arcade Game to Your Pizza Box
Nostalgia Rebirthed with the Power of AR
Can you believe it's been 40 years since the 80s? Time really does fly on planet Earth, and today becomes yesterday with increasing speed. Daily life becomes nostalgic memories and we wonder how things changed so much looking back. Whether you had kids in the 80s and 90s, or you were a kid in the 80s and 90s, chances are you passed some family dinners or little league outings in a Pizza Hut® restaurant. Even without children, countless people dined beneath the red roof, munching on a cheesy slice and playing PAC-MAN™ on an arcade console that doubled as a dining table while your jukebox song choice played through the restaurant. Pizza and video games—name a more iconic duo.
As nostalgia becomes a more and more ubiquitous feature of marketing campaigns for brands both new and old, Pizza Hut® has tapped into their own nostalgic history for a new marketing campaign that brings PAC-MAN™ back to the hut, but not how you might be imagining. Utilizing the growing trend of augmented reality in marketing, the brands have partnered again to put a PAC-MAN™ console right on your pizza box!
New pizza boxes going out from the restaurant feature the classic PAC-MAN™ maze where so many of us have frantically guided our chomping buddy around corners to eat as many delicious dots as possible before the pursuing ghosts catch us and we start all over again. But how do we boot up a video game on a greasy cardboard box? Enter the magic of augmented reality.
The Only Tech Required Is Your Smartphone
Using just a smartphone, customers can scan a QR code on the box and watch as the 2D cardboard maze uses AR to transform into the buzzing arcade game we remember so well. No hefty console to plug in or line to wait in, just your smartphone and thumbs!
Pizza Hut's Chief Marketing Officer George Felix explained the thinking behind the company's AR-powered marketing strategy: "As we look to connect with a new generation of pizza lovers, we are tapping into those things that make Pizza Hut great in a modern and relevant way." The company knew that just bringing back an old favorite wasn't enough; they had to make it accessible and interesting to new audiences and a world of new technology.
No matter how iconic your brand is, as society and technology advance, customers are looking for new and engaging ways to interact with your products and services. Serving up the same old marketing that you were spreading decades ago or even months ago will result in a lack of interest and engagement from returning and prospective customers. Augmented reality is the future of marketing, and it's here now for your company to utilize!
AR can bring your product or marketing strategy into the hands and homes of customers in ways our arcade console-playing younger selves could never imagine. Customers can see how your products fit in their home or on their patio, and the only technology they need is the smartphone that is already in their hands. Let The Realizers show you how augmented reality can transform your marketing strategy and gobble up the competition, PAC-MAN™-style.