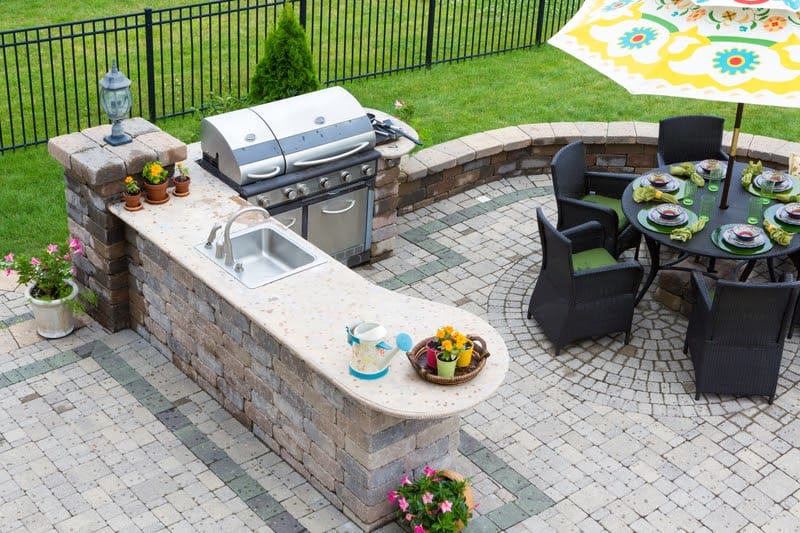 Help Them Envision That Outdoor Kitchen with AR
There's been a recent shift in homeowner spending. Where once they splurged on a vacation that came and went, today they're more likely to put that money towards a home investment that lasts for decades. What's more, market research shows that millennials, who rent in expensive urban areas for work, are more likely to purchase a vacation home in a place where their money goes further. According to CNN, "With median home prices in cities like New York and San Francisco hovering around $1 million, some first-time buyers are choosing to remain renters in their home city and they're buying a vacation property in a more affordable area instead." 
That's really good news if you're selling outdoor kitchen products, like high-end grills, brick and mortar work, outdoor cabinetry, fire pits, and patio furniture.
Are you racking your brain trying to come up with ways to stay competitive with your outdoor kitchen products? Your product distributors can find it frustrating to move your product line when the market is flooded with big box stores offering similar value-priced appliances and equipment. Here's the good news: You can help your dealers sell your products faster and get the edge on your competition by developing 3D modeled images of your product lines. Whether you sell pizza ovens, burners, griddles, refrigeration, or hoods, you can get your product lines in front of your consumers with augmented reality.
In 2020, improving outdoor living spaces for homeowners, be it their primary residence or a vacation home, is a priority. With an augmented reality app, your consumers will be able to design their outdoor dream kitchen and see how your products will look in their own backyard. Dealers will love having an additional sales tool to help them move more of your products from their showroom. And, while all of this sounds great, we know you may be thinking that an app sounds costly and would take a long time to develop. But let's talk about the ways an AR app and 3D product line will pay for itself in the long run. 
Augmented Reality allows users to open your app and place your products in their environment, as life-sized virtual objects, just by using the camera on their smartphones or tablets. Customization options would be available to them, allowing them to change colors, models, and placement of products. They are actively educating themselves on your product line because the app is fun and enjoyable to use. Who wouldn't enjoy being able to see their dream outdoor living space by moving and swapping out products according to their own design configuration? Consumers will return to the app again and again, which reinforces brand loyalty.
The end result makes for an effective marketing campaign with one upfront app development cost. Repetitive engagement strategies that bring a user back are a smart way to advertise. Repeated exposure is more effective than static marketing campaigns. Augmented reality creates an emotional connection between the consumer and the brand because it's like playing a game. A 3D interactive experience creates an unforgettable sensory-driven bond and leads to increased sales of your product.
To find out more about how AR apps can benefit your outdoor kitchen and backyard products, request a demo on our website: https://therealizers.com/.
Bring your products home to your customers — virtually — with augmented reality.