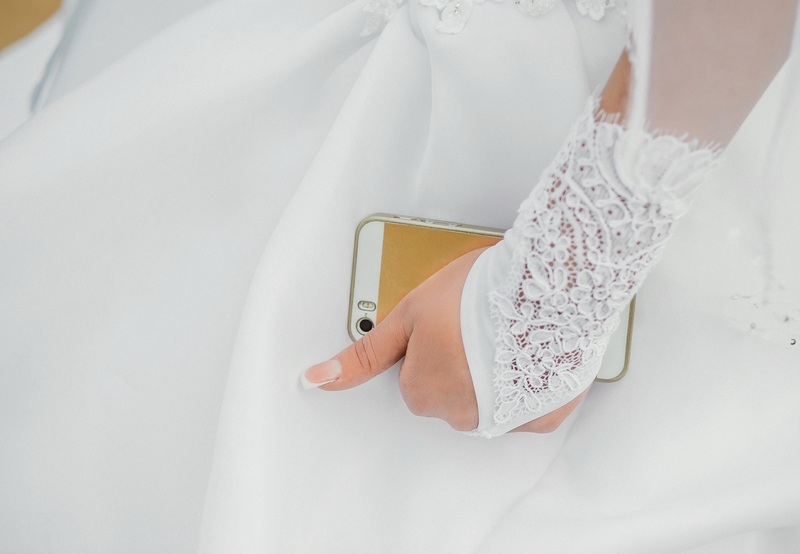 Throw the Wedding of the Future with these Augmented Reality Wedding Apps
Planning your wedding is a party logistics adventure like no other. You should dream big, prioritize the details that enchant you, and exclude complicated features or traditions that don't connect with you and your fiancé. With these parameters in mind, be indulgent and make it fun, especially for yourself! With a little help from some augmented reality wedding apps and solutions, any wedding can become a whimsical AR fantasy.
Augmented Reality Wedding Invitations
You heard it here first: plain paper invitations are OVER. Surprise and delight your guests from the moment you ask them to save the date with an augmented reality wedding invitation. Secure your RSVPs and finalize the wedding guest list fast with an AR invite that stands out to your guests. Create a magical moment for your invited loved ones and connect them to your story in ways that a simple printed invitation could not.
Shop for A Wedding Dress in AR
AR wedding dress shopping apps let you say yes to the dress without getting off your couch. Bridal retailers are turning to augmented reality to let you experience wedding gowns in stunning detail right from home. Even the non-bride Phoebes and Monicas of the world will enjoy shopping the gorgeous AR gowns in these wedding apps.
Augmented Reality Photo Booths
In the 90s, you added a touch of high-tech glam to your wedding reception by placing disposable cameras at each table. 22 out of 25 developed film rolls later (3 will never be found), you have lower quality pictures of everything your photographer already snapped in high quality, a couple extra fun pictures of all your loved ones, and 150 pictures of a little cousin you've never met who went full Janice Dickinson with every camera they could get their hands on.
These days, a photo booth has become a near ubiquitous feature at wedding receptions of all sizes. Instead of hiring a professional photographer with a prom backdrop or tossing a box of props in the corner, use an augmented reality photo booth to capture fun moments from all your loved ones.
Immersive AR Wedding Album Apps
After months or even years of wedding planning and anticipation, the actual event of your wedding night passes in a flash. And apart from a lifetime of wedded bliss and all the other wonderful things you will experience in your lifetime, what else is there? Remember your life's fanciest night in beguiling detail with an augmented reality wedding album!
Compiling your wedding photos in an AR wedding album allows you to physically peruse your bridal memories in the album, and then use your smartphone to make the album come alive with video memories and moments. As you show grandma your wedding pictures, you can hover your phone over your first dance photos and watch the newlyweds start to dance atop the album right in front of you.
AR Solutions for Weddings and More
Augmented reality transforms the spaces around us into something new. With augmented reality, you can throw a concert in your bedroom, open a portal to mars in your living room, and try out different swimming pools in your backyard. And now, you can throw the whimsical AR wedding of your dreams with augmented reality wedding apps and solutions. Enjoy the process and have a magical night!