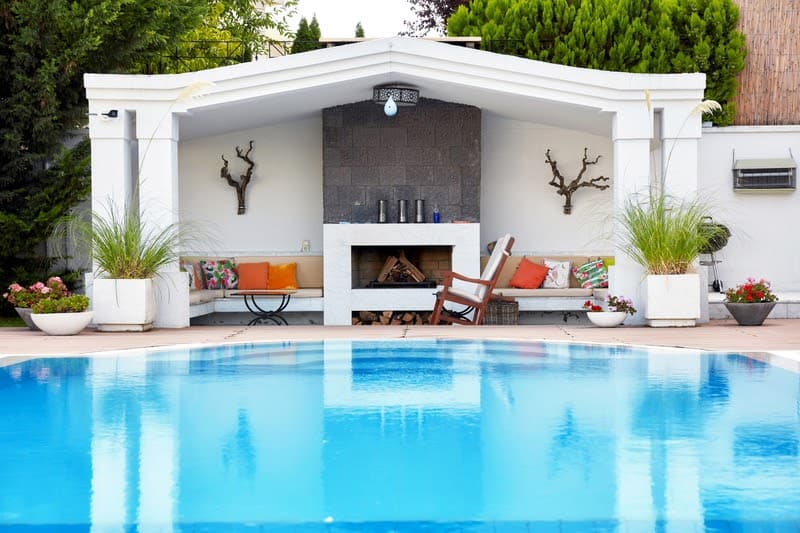 Score More Customers in the Backyard Recreation Industry with Your Own Augmented Reality App
Outdoor living spaces are more important than ever before. Even before the coronavirus lockdowns, homeowners were investing more in their backyards, as evidenced by great gains in the pool and spa industry, as well as the popularity of outdoor kitchens, firepits and outdoor fireplaces. We've also seen an explosion in the patio furniture industry, and gains in the garden industry, as well.
Sure, people will resume cruises, European getaways, and ecotourism. But they've also learned the value of building a backyard spa experience, that's lockdown proof and curbside appealing if they decide to put that home on the market someday.
What does this mean for manufacturers in the outdoor recreation and backyard industry? Well, it's time to step up your game. Whether you make patio furniture or hot tubs, tile for mosaics or fire bowls for swimming pools, it's time to put your products in consumers' backyards — virtually. If they can see it, they can believe it. If they can believe it, they'll buy it.
Help the Homeowner See the Potential
Unless the homeowner has amazing design skills (few consumers do), they need a little help visualizing what they want. Is their yard big enough for a pool and hot tub? Would a built-in fireplace intrude on the view? How would a meandering garden path look up the slope? Is there enough room for a waterfall? Will an outdoor kitchen fit between the pool and back patio?
An augmented reality app lets your potential customers see exactly what their yard looks like with your products in place. Let them scroll your designs, color combinations, and styles right from their smart devices, without spending a dime. Once they see your brilliant products in their yards virtually, they'll truly want it to be part of their backyard reality.
Help the Homeowner Build the Perfect Experience
Think of it this way: your buyers have four choices for their next backyard renovation. One has 18 product lines. One is top of the industry in terms of quality materials and workmanship. One has the best prices, but you've got an augmented reality app. Chances are your potential customer will choose your products, merely because they can see what it's going to look like in their backyards.
In an age in which backyard renovations average $15,000 to $50,000, knowing what a design or product is going to look like gives them the confidence to part with their hard-earned money and invest in their homebound resorts.You can learn more about how augmented reality can work for you, and request a demo, at https://therealizers.com/. Unlock the potential of augmented reality today.