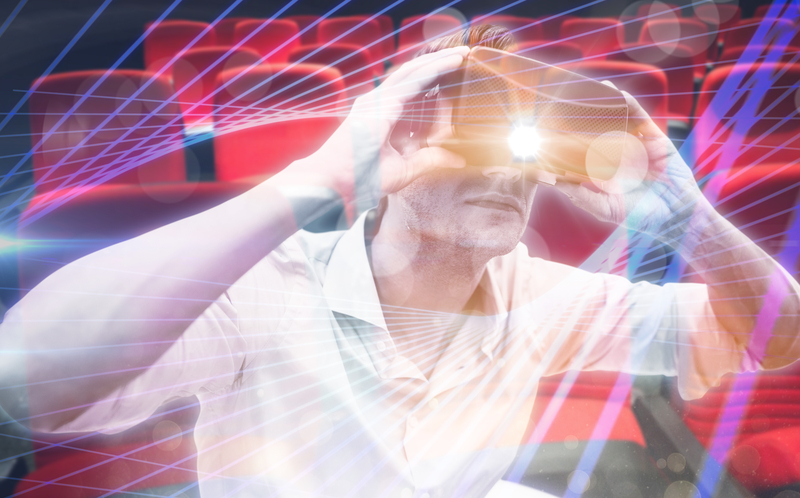 Everything's Coming Up AR: Live Theatre Gets an Augmented Reality Upgrade
"Curtain up! Light the lights!" After many quiet months, the lights are finally coming back up on Broadway. Theatres in New York and around the world are set to reopen with restrictions for eager masked audiences. But new safety guidelines might not be the only changes awaiting theatregoers on the Great White Way and beyond. Directors and creators are casting AR in a new leading role as live theatre gets an augmented reality upgrade. Honey, everything's coming up AR!
Fans Become Understudies for the Title Role as an AR Phantom of the Opera
With theatres in extended closure over the last year, only the Phantom of the Opera was left to haunt empty auditoriums. As Andrew Lloyd Webber's beloved The Phantom of the Opera musical makes plans to reopen on Broadway this fall, fans and phantoms can use augmented reality to let their darker side give in to the music of the night. "Phans" of the show can check the filter tab on The Phantom of the Opera Instagram page to try the infamous mask on for themselves.
Andrew Lloyd Webber himself took a turn in the foreboding mask in a video on the show's page. AR Phantoms everywhere can tag @PhantomOpera in their masked videos for their own chance to be shown on the show's page. Performance Tip: Garner likes and extended applause by crooning plaintively next to a candlelit piano.
Theatre Productions Are Ditching Scrims and Sets for AR Scenery
A production of Gulliver at the Gesher Theatre enthralled audiences with an exciting and immersive AR experience. As the show opens and for different scenes throughout, audiences are cued to don augmented reality headsets provided by the theatre. As they watch, the world on stage bursts into a fantastical dream, sending the characters on a grand adventure that defies the abilities of stage theatre.
Instead of flying in backdrops on fly systems and wheeling in painted foam rock formations, augmented reality gives the stage crew the night off and does the heavy scenery lifting. Actors on the stage shrink down until they are surrounded by giant blades of AR grass rising high above the balcony. The audience peers through AR headsets at live characters journeying through a high tech alternate universe.
Augmented Reality Brings Closed Captions to Live Theatre
In a breakthrough for accessible technology, augmented reality is being used to add closed captions to live stage productions and musicals. Instead of providing captions on side screens that require audience members to split their attention from the stage, AR glasses conveniently superimpose closed captions over the stage action.
The National Theatre in London has pioneered their own closed caption AR glasses for shows at their theatre. As augmented reality in theatre spaces becomes more commonplace, AR solutions can make live shows more accessible and enjoyable for theatre goers who are deaf, hard of hearing, or require/prefer captions.
From Broadway, to retail, to home improvement, more and new industries are discovering the limitless potential of augmented reality solutions and AR for business. Contact The Realizers to see how AR marketing can make the difference for your company, too.