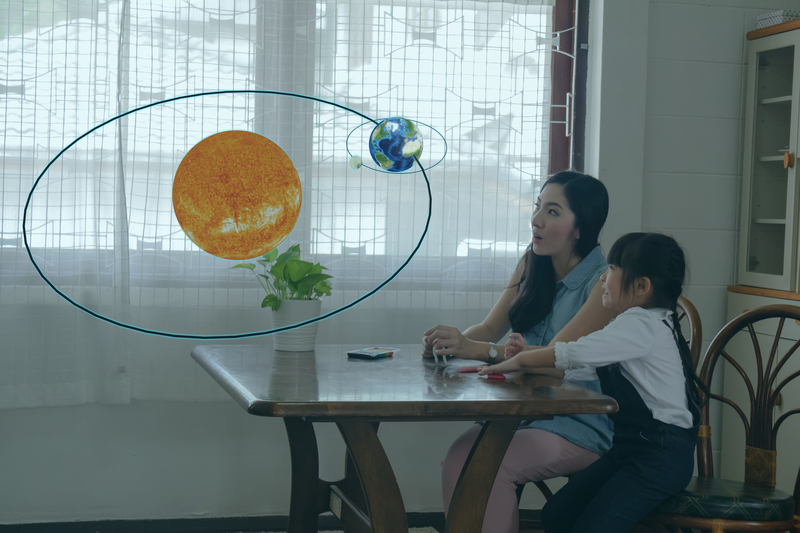 Back to School with Augmented Reality
After a long summer in the sun, the time is coming to head back into the classroom. Students and parents everywhere are checking off school supply lists and laying out the very important First Day of School Outfit. This new school year will be the most advanced ever as scholastic tech gets an AR upgrade. The latest technology is going back to school with augmented reality.
Augmented Reality School Field Trips
Field trips are a valuable teaching tool. When a student can experience a concept in the real world, a deeper impression is made. As the years go by, many people forget things they once read from a textbook. On the other hand, something learned by firsthand encounters will remain embedded in your memory.
This school year, some students won't be learning in person at all, let alone traveling on field trips. But thanks to educational AR apps, students can go on "field trips" right in their classroom. The Google Expeditions app offers virtual reality field trips all over the world across history. Teachers can even use Google Expeditions to create custom virtual field trips to new destinations for their students.
Google Expeditions also offers AR field trips by teleporting your destination to appear on students' desks for observation. Ditch the baking soda and vinegar and create an augmented reality volcano in the library. Bonus: no gunky fake lava mess!
Unless your name is Ms. Frizzle, it may be unrealistic (not to mention irresponsible) to take a quick afternoon field trip to watch a tornado in action. But with Google Expeditions, you can conjure a tornado in school for your students that will blow them away.
Student Astronauts in AR Space Training
The future of intergalactic education is bigger than styrofoam solar systems and trips to Cape Canaveral. Augmented Reality space education apps can bring the farthest reaches of space right into a classroom of learners. Teachers can open up an AR portal to Mars on the playground and lead their class through it to explore the Martian surface. What's more, students can practice flying and landing the Perseverance rover without getting out of their assigned seats.
Save a Frog, Dissect with Augmented Reality
Many people have harrowing memories of dissecting animals in science class. Now, frogs across the world are breathing sighs of relief as augmented reality comes to the rescue. Froggipedia is an AR app that allows science students to explore frog anatomy in stunning detail. Students can even dissect an augmented reality frog and gain the immersive science knowledge that dissections are meant to provide. Thanks to AR, students can learn about frog anatomy and still be able to look Kermit in the eye.
The AR Difference
The same augmented reality technology that lets students experience a volcanic eruption in their classroom can allow customers to experience your products and services in their homes. The Realizers helps contractors and other businesses bring their marketing into the future with engaging AR marketing. Contact us today to see how AR for business can make a difference with your customers.