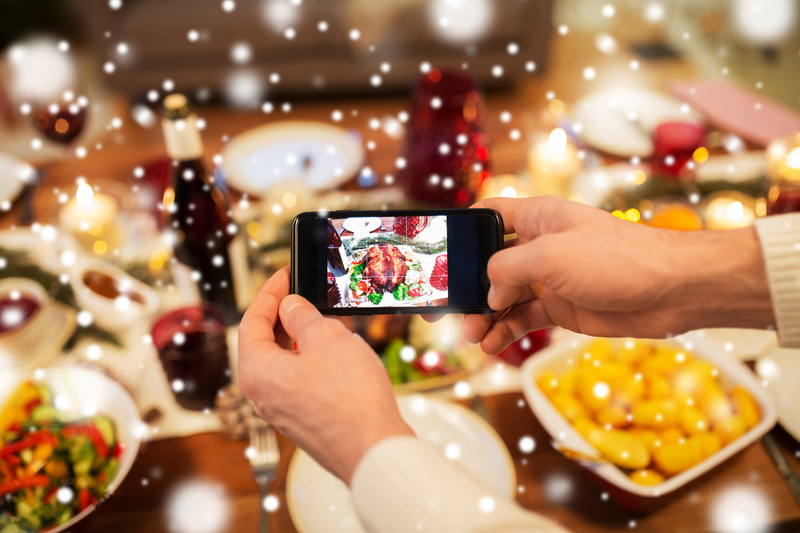 Thanksgiving with Augmented Reality
Before autumn turns to winter and another year journeys to its end, we pause to be thankful for the good in our lives. We gather with our loved ones to enjoy our favorite Thanksgiving rituals like parades, feasts, football games, and shopping sprees. Now, augmented reality is setting its place at the table to make old traditions new again.
AR Thanksgiving Parade Floats Fly High
The annual Macy's Thanksgiving Day Parade in New York City is a Thanksgiving morning highlight for many families around the country. Gigantic balloons of our favorite characters float through the streets of Manhattan surrounded by dancers and musicians heralding the arrival of the holiday season. With the addition of augmented reality technology to the parade roster, the Turkey Day spectacle is reaching new heights.
In recent years, Macy's Thanksgiving Day Parade has partnered with various technology companies to extend the physical parade route using AR. With just a smartphone, parade watchers can feel like they are attending the parade in the middle of NYC from anywhere in the world as augmented reality parade floats project into the sky above them. One app even allows users to create an AR parade float of themselves to join the festive procession.
The same AR tech that brings the Macy's Thanksgiving Day Parade into the future can also be used to give a glimpse into Thanksgiving parades of days past. An AR app overlays historic parade floats onto the modern-day New York City skyline to show viewers what parade goers saw above them decades ago. Augmented reality can teleport you back in time and still get you home in time for turkey.
Carve Up an AR Turkey for Thanksgiving Dinner
When it's your turn to carve the Thanksgiving bird, you don't want to be caught bumbling and unprepared. An AR smartphone app from The Washington Post uses augmented reality to teach users how to properly carve a turkey. Just plop that AR entrée onto your own countertop at home and follow the projected directions to hone your carving skills. Before you know it, you'll be the best turkey carver in town.
Skip the Lines on Black Friday with AR Shopping
These days, frenzied Black Friday shopping on the day after Thanksgiving is as American as pumpkin pie. But shoppers looking to avoid the Black Friday chaos can still try before they buy with augmented reality shopping. Companies like Amazon and Etsy utilize AR functions to display products through a smartphone to help shoppers make a buying decision. You can even use AR shopping apps to try on clothes. Now you can sleep off Thanksgiving dinner and get your Black Friday deals, too.

Augmented reality can conjure up more than just turkey dinners. More and more businesses are turning to augmented reality to bring their products into the homes of customers in new and engaging ways. The Realizers can reinvigorate your marketing strategy with augmented reality solutions that will win over your leads with the full experience of your services in their own space. Contact us today to see what's possible with AR.