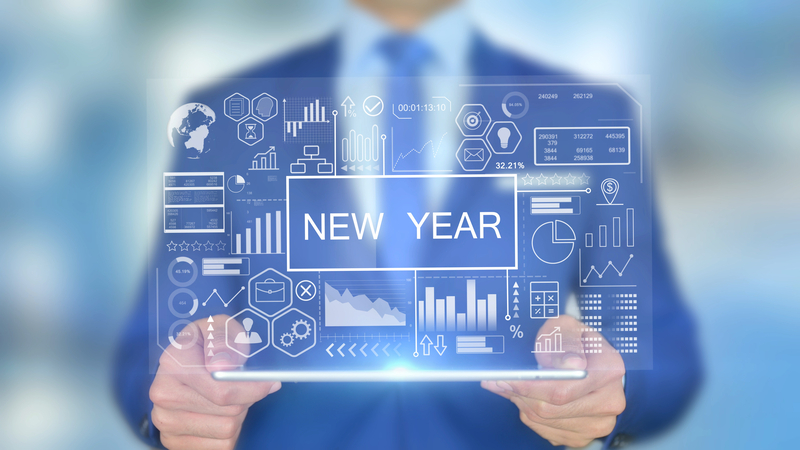 Gear Up for the New Year with AR
This new year, let augmented reality tech help you pursue your resolutions to learn new things, gain better health, and upgrade your business. There is an inherent inspiration in the start of a new year. We all reflect on the year past and wonder about what we might accomplish in the year that is beginning. The same augmented reality that supports surgeons and firefighters in their critical moments can support you in making this year your best one yet. Check out some cutting edge augmented reality solutions to set yourself up for a fulfilling and successful new year.
Learn a New Language with an AR Tutor
It's never too late to expand your mind and learn a different language, and the beginning of a new year full of possibilities is the perfect time to start. Now, an AR-enhanced language learning app can aid you in your quest for multilingualism. The Mondly AR app will conjure an augmented reality language tutor to teach you a new language wherever in the world you want to have your lessons. The app is currently equipped for 33 different languages including Spanish, English, French, German, Portuguese, Italian, Russian, Japanese, and Chinese.
After a few AR language lessons, it's important to start practicing your new language skills all the time. Don't worry if there are words and phrases you don't know yet. The Google Translate app now has AR functionality that allows the app to translate printed words through your camera lens. Hold your smartphone up to street signs, store fronts, transportation notices, menus and more to decode the sign into your own language.
Pursue Health with an AR Fitness Coach
The new year is an optimal time to build healthy habits. Thanks to augmented reality, you don't need to be an olympian to secure your own personal running coach. The AR Runner app for iPhones projects a running track for you to follow wherever you like to run.
The AR fitness app will set up virtual checkpoints around you and guide you as you complete them while working up a sweat. Compete against yourself to get stronger or check your progress against other runners on the app around the world. If you want the benefits of a run but don't want to go outside, your AR running track can roll out inside too.
Upgrade Your Business Plan with AR Marketing
Make this year the year your contractor business comes into the new age of digital marketing. Augmented reality marketing connects your customers and leads with your services and products in vibrant detail. With an AR app for your business, your customers can view an augmented reality preview of your work in their own homes and backyards.

When you can reveal your services to your home improvement leads with AR, they are far more likely to make a buying decision. Take advantage of the feeling of newness in the air and reinvigorate your marketing strategy with an AR solution from The Realizers. Contact us to discover what your brand can achieve with some help from augmented reality.