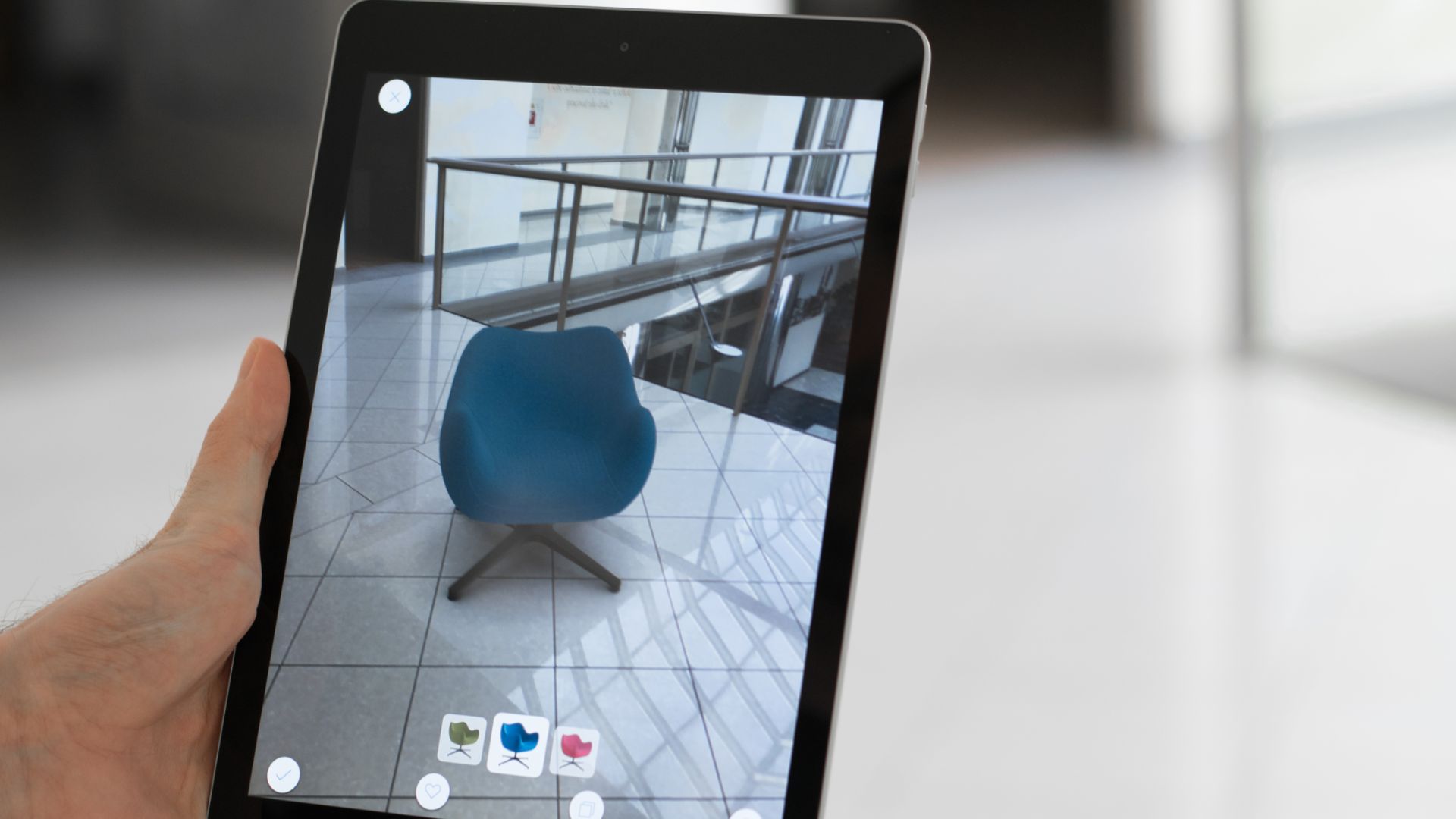 4 Reasons to add Augmented Reality to Your Marketing Strategy in 2022
Ever since augmented reality marketing became a thing, customers want to enhance their shopping experiences without wasting time, effort, or money. The reality is today's consumers are tech savvy. With mobile devices, apps, and networks getting faster and more diverse, they want everything available at their fingertips. So if you weren't planning on adding augmented reality to your marketing strategy in 2022, you're going to be left far, far behind sooner than you think.
1 – Augmented Reality Marketing Will Help Customers Try Before They Buy
With AR marketing, your customers will be able to try out your products, or visualize how your products will look or feel when they possess it. This not only gives them options to try before they buy, it also opens them to all the varieties of products you have. And all this without having to step into your retail showroom.
If you don't offer this technology to your customers, they're more likely to try out products from your competitor who has adopted augmented reality marketing. And, it's not rocket science that consumers end up buying products they have virtually tried from your competitor.
2 – Augmented Reality Cuts Down on Marketing Costs
Suppose you're a furniture maker, and have a 20,000 square-foot showroom packed with your products. Are they all visible or accessible to your customers without them having to spend a considerable amount of time moving around? While this is a problem of plenty, you could also run low on stocks.
With augmented reality marketing, you can display all your products to your customers without making them spend extra time, effort, and money. Your customers can now eye scan all your products faster on their mobile devices, and choose and try ones they like.
On the flip side, if you're running low on inventory, augmented reality helps with creating a wide variety of designs with just one basic model. In other words, your one design can be tweaked to ten different designs using AR. Plus, your designs can be showcased in different backgrounds and situations.
This means, you don't have to actually produce ten different designs in different backgrounds, and then spend on photographing and cataloging them every time. No weather delays, no photographer salaries, and no lengthy editing time for photos. Though the initial cost of implementing augmented reality can be higher compared to traditional marketing modes, it will bring down the costs soon and fetch you a higher ROI. 
3 – Many Businesses Have Already Adopted Augmented Reality Marketing
AR marketing is a fast-growing marketing strategy and diving in will help you stay on top of current marketing trends. Big players like IKEA, Mercedes, and Adidas, to name a few, have already adopted augmented reality marketing successfully. Their AR apps have enhanced the shopping experiences for all of their customers. And it's not just the big players. Many small to medium businesses have started adopting AR marketing techniques.
Check out how Latham Pool is offering their customers a chance to visualize their pools in their own backyard with their AR apps. This is the kind of shopping experience the modern day consumer wants and demands. If your business marketing doesn't get upgraded or include augmented reality marketing, reduction in sales and customer retention is an impending reality. Statista states that the worldwide market size for VR and AR is predicted to reach $209 billion in 2022.
4 – Increase Brand Awareness and Create a Buzz
On top of enhancing the shopping experience of your customers and cutting down marketing costs, there are other benefits of AR. This cutting-edge technology can increase your brand awareness and create a buzz even before your product is even ready to hit the market. This is just the beginning; there's no saying what AR can bring to your business in future in terms of features and benefits.
If you want to know more about augmented reality marketing and its benefits to your business, reach out to Jason at jason@thegetsmartgroup.com. Or, simply give us a call and we'll talk about AR marketing strategy.