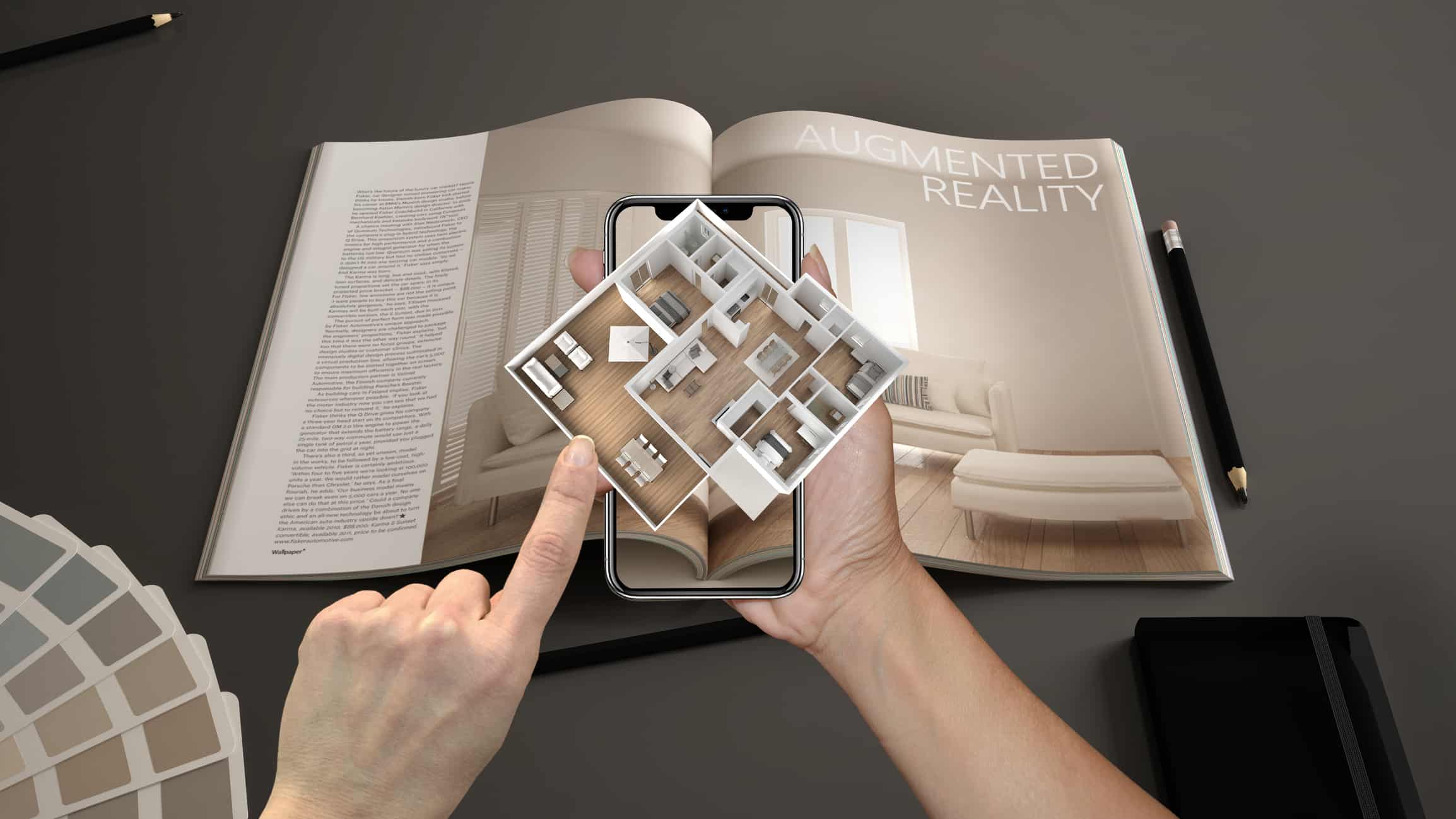 Is AR Right For Your Business?
By now, you have seen the impressive leaps and bounds that Augmented Reality delivers to industries worldwide. We know AR's innovative uses help increase brand awareness and build a loyal customer base through its addicting interactivity. Statista states that the AR/VR market is expected to exceed $192.7 billion by 2022. When AR/VR really took off in 2016, it started at $6.1 billion. Those numbers are pretty impressive and show no signs of stopping. 
When is the right time to invest in AR app Development?
AR Users are Millions Strong
There are a lot of reasons to consider AR app development for your business. The first is that this is a technology that is here to stay. Millions of people are using AR, and consumers demand it in competitive markets. From social media to gaming, retail to educational training, AR allows the user to have a customized experience in their environment. Businesses that don't use AR are quickly finding themselves losing a competitive edge in their markets because they are failing to capture the attention of their target audiences. 
AR Offers the Best Marketing Campaigns
When you add creativity with AR to your marketing campaigns, the possibilities for consumer engagement is virtually endless. When a consumer consistently interacts with an AR app that is fun and engaging, the business builds brand loyalty. For example, your app can educate the user on product features as they walk around your showroom with their devices. If your products are in the backyard recreation industry, your app can feature true-to-size product models that the user can view in their backyard. 
Your Products: In Exciting 3-D
Augmented reality allows marketing campaigns to deliver your products in 3D, which creates an emotional connection between the consumer and the brand. A 3D experience can be an unforgettable sensory-driven bond when consumers interact with a product and lead to increased sales. 
Repetitive Engagement Saves You Money on Customer Acquisition
Repeat engagement is a considerable advantage of augmented reality technology. The new Wizards Unite Game, from the Harry Potter franchise, encourages emotional connection through a positive and fun experience. When users have fun they will return to the game over and over, which builds up brand loyalty. The end result makes for an effective marketing campaign with one upfront app development cost. Repetitive engagement strategies that bring a user back are a smart way to advertise. The cost advantage of repeated exposure is more effective than static marketing campaigns. 
Make an Investment in AR Technology for Your Business Now
Businesses that invest in AR technology and app development have a lot to gain. Investing in 3D and product app development is a sound investment that will keep your consumers engaging with your brand repeatedly. Attract new users and keep the consumers you have engaged and excited with competitive AR marketing campaigns that stand out.

Contact The Realizers to see what AR can do for your brand today.