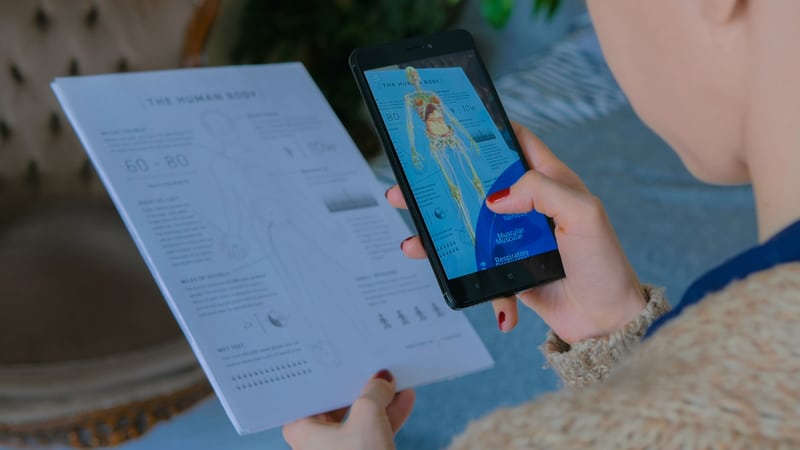 What is the Future of Augmented Reality?
Augmented reality is already a part of our everyday lives. Game enthusiasts are out playing Pokémon GO, moms and dads are sending snapchats of themselves looking like cats, and anyone with a couple of smartphone apps can save lives by finding nearby defibrillators if necessary. Is this the new normal?
Projected AR Growth
Augmented reality isn't just for gaming or looking cool (although both are still great). Here's a forecast on AR and VR revenue by the year 2025: the education space is projected to grow to $7 million, military $1.4 billion, retail $1.6 billion, real estate $2.6 billion, video entertainment $3.2 billion, live events $4.1 billion, engineering $4.7 billion, health care $5.1 billion, and video games pulling $11.6 billion.
The same infographic by Lumus Vision reported the following: "In 2016, 51% of consumers put off home improvements because they couldn't imagine what the finished product would look like." Could you imagine missing out on over half of your potential revenue solely due to your clients not being able to see the outcome? Whether you're in the garage door space, swimming pool space, or virtually any other home improvement space, you can build an app that enables your clients to see your product in their living space. Yes that's right – the future is now.
Another interesting statistic that Lumus Vision points out is 71% of consumers would shop at a retailer more often if AR were offered. Hmm…we're seeing a trend here. And companies like Target, Lacoste, and IKEA are catching on as well. Customers want to know what the product really looks like. Pictures are great and all, but if you're going to spend $200 on a pair of Nikes, you want to be 100% sure you know exactly what you're getting. (Can you guess what Nike implemented for their online shoe customers?)

It's time for an upgrade! Whether you need to rework your existing 3D models, or need to implement one from the ground up, The Realizers can help you transform your business and brand today.