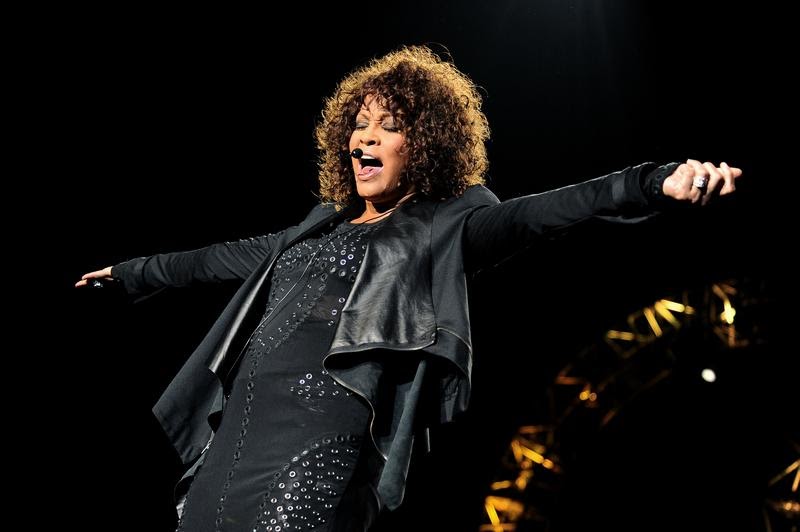 A Whitney Houston Hologram Concert Is Coming to Vegas
Attention all fans of the luminous, the legendary, Ms. Whitney Houston: RED ALERT! Somebody activate the fan club phone tree and spread the news: Whitney is coming back in concert! In a marvel of modern technology, a Whitney Houston hologram concert is set to make an extended residence in Las Vegas this fall. You better prepare yourself to get So Emotional, baby!
Las Vegas Welcomes Whitney
An Evening With Whitney: The Whitney Houston Hologram Concert is finally ready for Sin City after 5 years in the making. Following a European tour of the hologram concert in 2020, the Houston estate is collaborating with BASE Hologram to bring Whitney's singular voice back to the stage again. The concert residency is set to open in October at Harrah's Las Vegas and continue through spring 2022.
Many of Whitney's loyal fans around the world would give a Million Dollar Bill to see the celebrated powerhouse perform live one more time. In An Evening With Whitney, fans will be able to watch holograms of Whitney from iconic eras throughout her life, performing many of her memorable hits including "I Wanna Dance with Somebody (Who Loves Me)", "It's Not Right but It's Okay", and "I Will Always Love You".
Enthusiastically flanking Whitney's belting holograms will be a live band, backup singers, and dancers. Fatima Robinson, choreographer and director for stars like Rihanna and Mary J. Blige, is overseeing the live production.
The Houston Estate Partners with BASE Hologram for Vegas Residency
Pat Houston, Whitney's sister-in-law and estate manager, shared her joy surrounding the futuristic venture: "A hologram show is all about the imagination and creating a 'wow factor' that extends to an incredible experience to enjoy for years to come… Whitney is not with us but her music will live with us forever. We know we made the right decision partnering with BASE because they understand how important it is to produce a phenomenal hologram."
Indeed, some Whitney fans might see how the history and projection of virtual reality, augmented reality, and holographic technologies have led to this important moment of music history. Truly, if humanity is not using technology to promote the legacy of THE Whitney E. Houston, then what is it all for?
Employing "state-of-the-art proprietary holographic technology", BASE Hologram was eager to partner with the Houston estate to honor Whitney's renowned legacy with reality-bending tech sorcery. BASE Hologram CEO Brian Becker effused, "Whitney Houston was a talent beyond words, and her influence and artistry transcended all boundaries… What we are creating here is a new type of theatrical concert experience designed to capture that magic."
The entertainment technology company prioritized authenticity in the creation of the hologram concert, desiring that the entrancing tech serve to celebrate Whitney's art and presence. Advances in augmented reality have begun to revolutionize the entertainment industry, creating live illusions that delight and enthrall audiences. As technology continues to advance, fans can expect their faves to use holograms and AR to enhance live performances more and more.

Whitney fans can find tickets for An Evening With Whitney: The Whitney Houston Hologram Concert on Ticketmaster. When the lights come up in Harrah's Showroom this fall, all of Las Vegas will feel the Greatest Love of All. So dig your favorite Whitney tee out of the closet and start practicing your "shoops", because the Queen of the Night is coming!