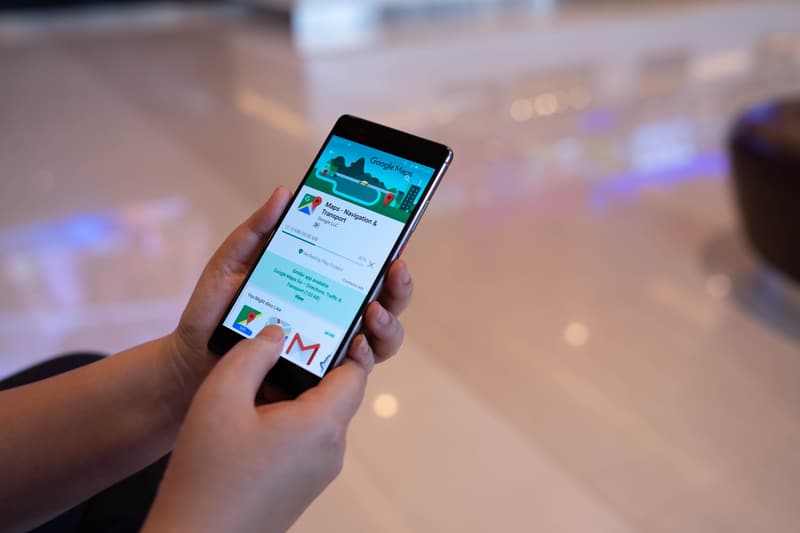 Never Get Lost in the Airport Again with this New Augmented Reality Solution
After a long year of lockdown and staying at home, we are all dreaming of brighter days ahead. Whether you want to fly to a new place, shop til you drop, or hop on a train and chug chug choo choo as far as it will take you, we can't wait to see the world again! Will we remember how to navigate the wide world after so long at home? Google Maps is gearing up to help you travel the world again with a new augmented reality solution. Google's upgraded Live View AR feature is coming to guide you through airports, malls, and train stations around the globe.
Need a Solution to your Airport Struggles?
If you have ever flown in a plane, no doubt you have also frantically wandered an airport in search of your terminal. You always try to give yourself ample time to check your luggage, get through security, get a coffee or cinnamon bun, and make it to your gate with time to sit and read a magazine from the airport book shop. However, airports are universally known and feared as impossible labyrinths of confusing signage and identical corridors. Your allotted ample time always seems to turn into barely enough time, doesn't it? Instead you tap your foot worriedly waiting to check your luggage. You panic through security. You skip the coffee and the cinnamon bun. You then run crying to your gate just in time to board and watch in-flight movies because you had to skip the airport book shop in your rush.
Let AR be your Guide
Google wants to take the panic out of your flight prep with a new augmented reality solution added to Google Maps. The navigation tool already features augmented reality guidance for wanderers of city streets. This updated new feature, called Live View AR, will work similarly to lead users through airports, malls, and train stations using the magic of augmented reality. CNN explains how AR brings this tech to life:
"[A] user holds up their phone so the app can match details about landmarks with those visuals that the app has already captured [with Google Street View]. Google Maps uses machine learning to determine which details are likely to be the same and which are best to ignore… Live View also takes into consideration the user's altitude and where objects are inside a building. Once the app has a good idea of where you are, it can overlay virtual images to help you find your way to your destination."
Instead of hopping on the nearest escalator and hoping for the best, this new augmented reality solution overlays directions and info onto your phone's camera view. Simply follow the directions to your desired destination. Looking for the nearest airport restroom? Follow the arrow around the corner. Searching for the mall shop you wandered into last mall trip? The app says it's down 1 floor and to the right. Running late for your train trip? No need to panic! Let Live View AR guide you quickly and expeditiously to your loading area with time to spare.
Augmented Reality Solutions Coming to a Space Near You
This fancy new augmented reality solution is rolling out in limited large cities around the US, and in malls, airports, and train stations in a few large cities abroad. Keep an eye out on your Google Maps app because it will be coming to a busy interior near you soon enough!
If you are curious as to how your business can use augmented reality to guide your customers into a new way of experiencing your products, contact The Realizers today!