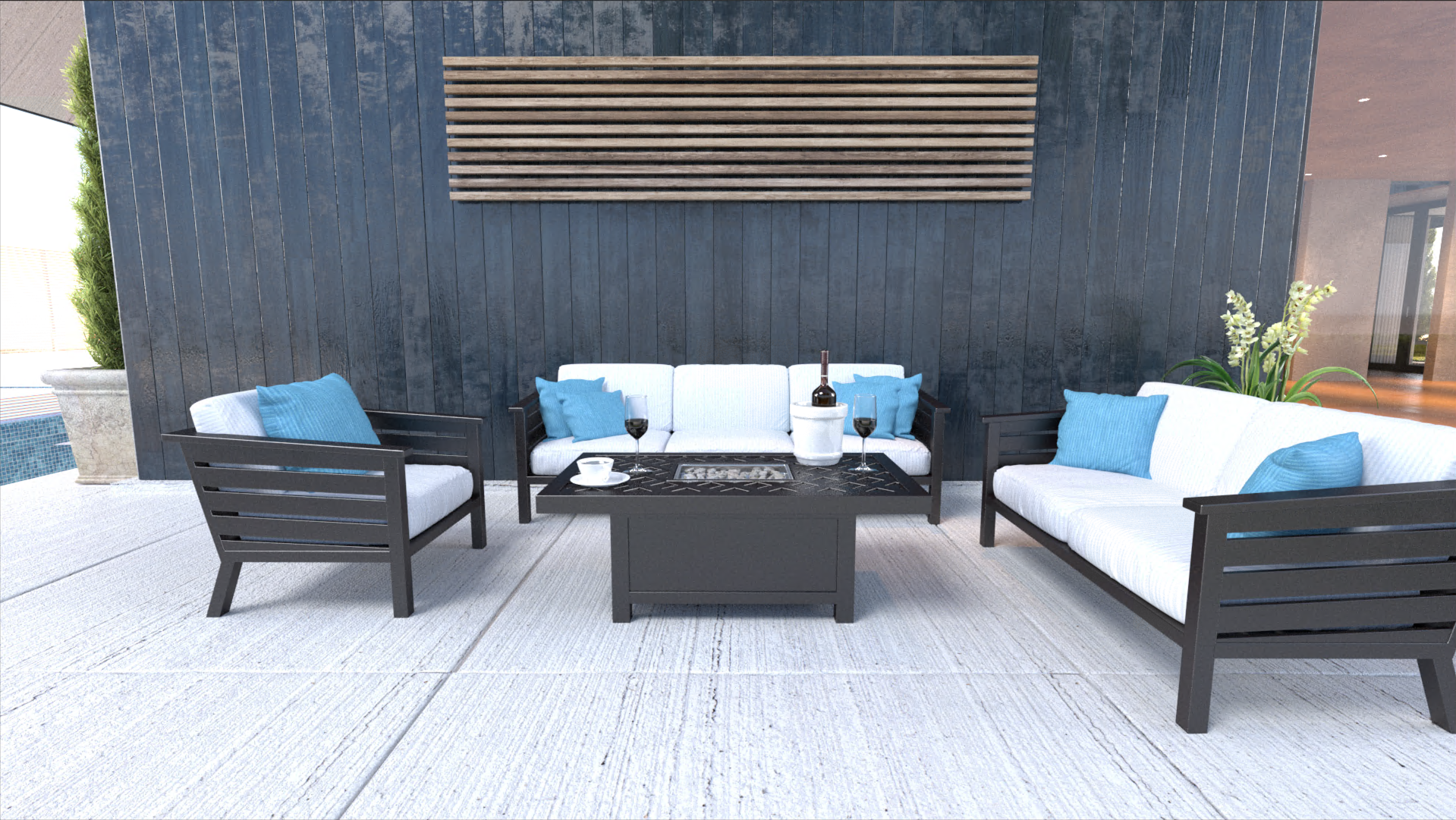 How to Give Your Patio Furniture Business an Edge with AR
I'm excited about augmented reality because unlike virtual reality, which closes the world out, AR allows individuals to be present in the world but hopefully allows an improvement on what's happening presently. —Tim Cook, CEO of Apple
Has your patio furniture business discovered the power of augmented reality? AR for business is one of the fastest growing technologies right now, and you definitely don't want your company to be stuck in the stone age. Here's how you can use AR to get ahead in the patio furniture industry.
AR for Business Gives Customers Visualization
Patio furniture lends itself extremely well to AR technology because people want to know what the furniture will look like in their personal backyard before they buy it.
Going to a showroom allows customers to test out the products and measure them, but they don't feel really good about their purchase until they see it at their home. Purchasing patio furniture online is even riskier. When they finally see the complete product in their space, they will either feel relief or regret.
With an augmented reality app, your customers can feel relief right off the bat. Their phone camera will let them visualize your furniture exactly where it will go on their patio.
Use Virtual Photography for Your Patio Furniture Business
Virtual photography involves making digital 3D images of your furniture to use on your website or in advertisements. It takes the hassle out of getting perfect pictures of your products because you won't have to hire a photographer, scout locations, or wait for ideal weather conditions.
Gain New Customers by Marketing Your AR Technology
By marketing your company as a leader in augmented reality technology, you'll make advertisement viewers say, "Wow, fancy!"
Not only will you draw in new customers, but you will also attract the attention of major patio furniture dealers. They want their customers to be thrilled with the brands they choose to sell, so, of course, they will prefer a company with an AR app over a less technologically advanced one.
Click here to learn more about how AR marketing can enhance your business' strategy.
Use AR for Workforce Training
The days of giving new employees thick training manuals to study are over. Using augmented reality, instructions can be superimposed on a tablet screen that shows the machine right in front of them. Everything can be labeled right before their eyes. Augmented reality will save you time and money and help employees avoid costly mistakes.
Visit this blog for all the details about using AR for workforce training.
The Realizers Create AR for Business
You might be thinking, "AR and virtual photography sound great, but how do I make those things happen for my patio furniture business?" Look no further than The Realizers. We specialize in creating custom AR apps and virtual photography for businesses just like yours. Plus, we will help you market your new tech after it's finished. Your biggest technology goals for your company will be realized. Contact us today for more information about what we can do for you!