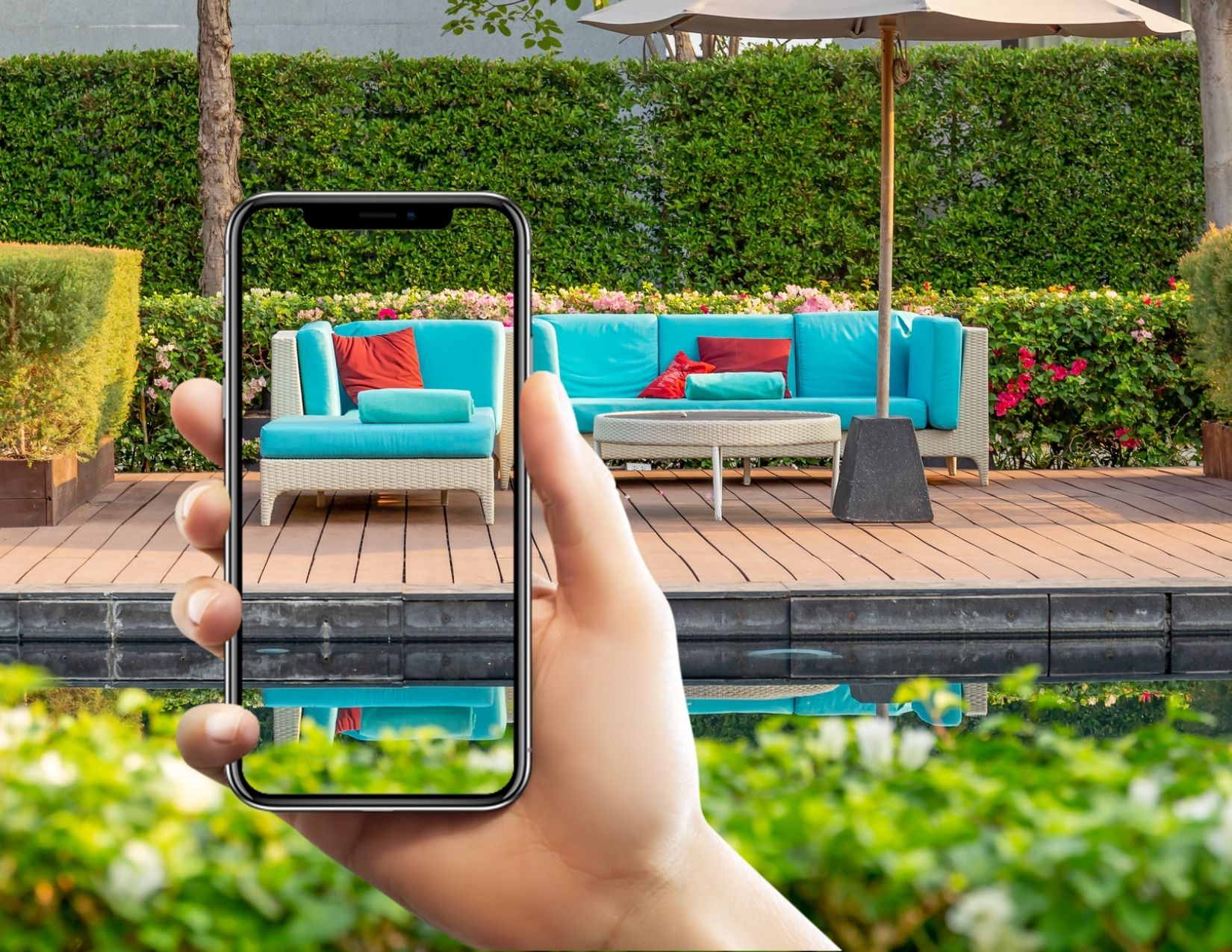 4 Ways to Grow Your Patio Furniture Manufacturing Business with AR Marketing
You've worked hard to build your patio furniture manufacturing business to where it is today. And yet… growth seems to be slowing. What more can you do to grow your business? Consider AR marketing! Here are four ways to grow your patio furniture business with AR marketing.
Grow Your Customer Base with an AR App
One of the top ways AR marketing can benefit your patio furniture manufacturing business is by growing your customer base and dealership opportunities with an AR app.
Every day, more and more consumers are relying on augmented reality to do their online shopping in their homes. This is an opportunity you don't want to miss out on! With an AR app, you can reach more consumers and grow your customer base exponentially. This helps market your products to a larger audience.
Expand Your Dealership Network
Dealers are also looking for more products that offer WiFi capabilities and AR apps, as they are great tools for promoting all kinds of products — home décor in particular. As a patio furniture manufacturer, you may be bypassed if a dealer chooses to go with a company that does include an AR app. The app is usually the tipping point in the decision process.
So, by marketing an AR app, more dealers will look to offer your products in their stores, thus expanding your dealership network.
Stay on Top of Current Marketing Trends and Competition
AR marketing is one of the fastest growing trends in marketing, and shows no signs of letting up. Augmented reality is the future and it's here to stay. This is because it benefits a multitude of industries, including patio furniture manufacturers.
Ikea is well ahead of this trend with their Ikea Place app, and many other furniture and home décor companies are catching up. You definitely don't want to be left in the dust. By developing an AR app for your patio furniture manufacturing business, you'll be part of a growing, revolutionary marketing trend. Stay on top of (or even ahead of) the competition.
Showcase Your Patio Furniture Products in an Innovative Way
AR apps make your patio furniture designs look realistic and sleek, completely innovating the way you showcase your products. Along with that, customers can visualize your patio furniture right in their backyard or on their patio, rather than trying to picture it in a showroom away from home. This benefits your patio furniture manufacturing business, because what better way to showcase your products than in the space it will be placed in itself?
Work with an AR App Developer Who Gets Patio Furniture Manufacturers
To receive the full benefits of AR marketing, you want to work with an augmented developer that gets marketing for your industry. The Realizers specialize in everything for home improvement and backyard recreation, like pools, spas, grills, and yes, even patio furniture. Our expertise extends beyond development and into the marketing sector, so you can promote your product further after the app is live. After all, developing an app won't do you much good without the necessary follow up of marketing. We can help with that, too.
Work with an app developer and marketing company that gets your industry — work with The Realizers. Get in touch today!