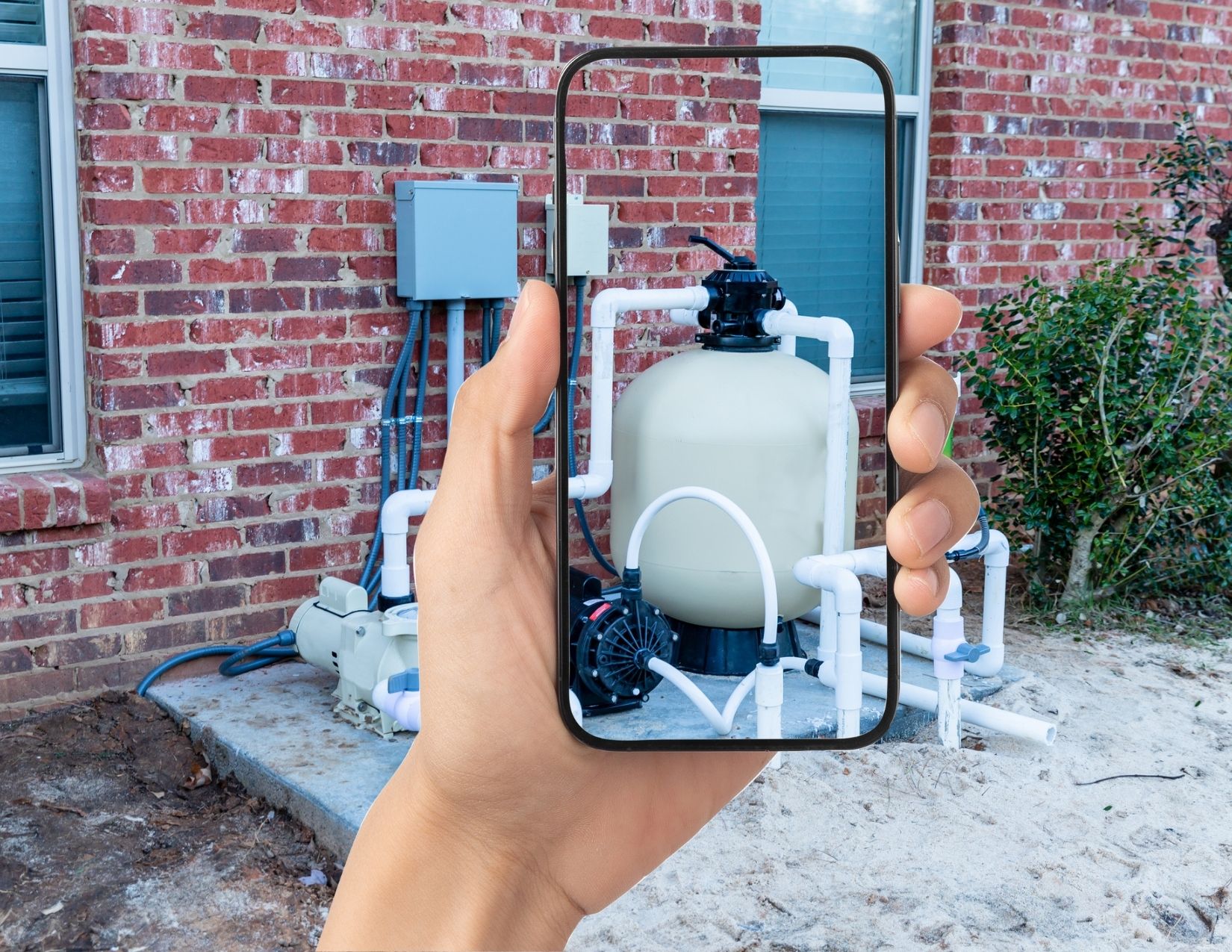 4 Reasons Pool Equipment Manufacturers Need Augmented Reality
If you're in the pool industry, you've probably heard of various apps where consumers can visualize a new pool in their backyard, like the Latham Liner Visualizer and AR Pool Visualizer. But what if you're a pool equipment manufacturer? Is there any need for augmented reality for your company? As a matter of fact, yes! Augmented reality could benefit pool equipment manufacturers in a variety of ways. Here's how.
Improve Training Experience for Employees Using Augmented Reality
One way to utilize augmented reality for your pool equipment manufacturing business is to create a training program using augmented reality and even virtual reality. With 3D modeling of your products, like pool pumps, heaters, filters, or more, new employees can learn your product inside and out. Also, if you happen to update a product or design a new one, augmented reality 3D modeling can help train current employees on the changes.
Grow Your Marketing Strategy
Did you know that augmented reality could also grow your marketing strategy? With the right follow-up, an AR app could be a huge marketing tool for pool equipment manufacturers. Marketing your AR app is a great opportunity for further lead generation, not only for consumers but dealers, as well.
Find a New Way to Reach and Educate Consumers with an AR App
Understanding the puzzle of pool equipment is a learning curve for many new pool owners. Even after having it professionally installed, the pool owner may still have plenty of questions about operating and caring for their pool equipment.
By developing an AR app for your brand of pool equipment, consumers will be able to learn more about your products, how to care for them, and who they can call with questions or problems. This app could include installation instructions, automation controls, if possible, and warranty information.
Basically, instead of having a couple paper instruction manuals that run the risk of getting lost, an AR app can always be readily available, so long as the pool owner has a smartphone or tablet.
Expand Your Pool Equipment Dealer Network
In order to expand your dealer network, you'll want an edge above the competition. Often, this is determined by what your products can offer to consumers. If your brand doesn't come with an AR app, but a competing pool equipment manufacturer does, chances are, dealers are more likely to choose their products over yours.
However, vice versa is also true: if you have an AR app for your products but your competition doesn't, this will work in your favor, as a dealer will choose you over the competition.
Why are dealers more likely to choose a manufacturer with an AR app than one without? Because AR apps offer a better, easier way to connect with consumers and also improves the shopping experience. If a dealer could give a consumer the best shopping experience possible while also having a way to stay connected with them, then that's the product they are going to want on their store shelves.
When it comes to incorporating augmented reality into your pool equipment manufacturing business, you'll want to work with a team who knows your industry and how to do the best follow-up marketing. That team is The Realizers! We have extensive experience in the pool and spa industry, as well as marketing. We know your products and we know your industry, so we have the tools and knowledge to best utilize augmented reality for a pool equipment manufacturing business. Reach out to us today to discover the transformative benefits of AR for your business.