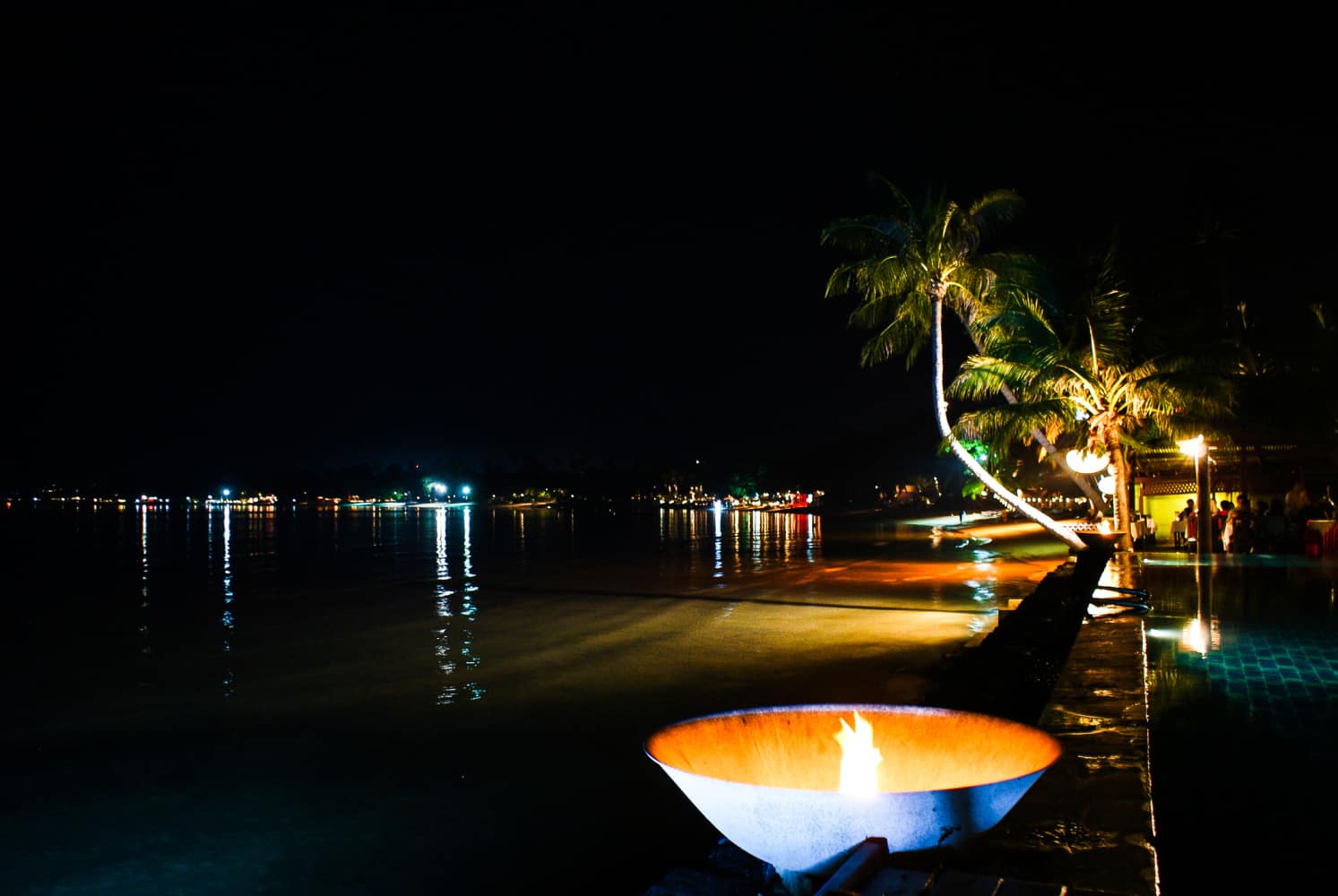 Augmented Reality and … Fire Bowls?
What's more luxurious than relaxing in a swimming pool at dusk with fire bowls lit and the sounds of running water tinkling in your ears? Pool fire bowls add a superior level of sophistication to backyard design, and they can help mask sounds of busy urban areas. From hotel ambiance to luxury outdoor living spaces, fire bowls have become the latest and greatest backyard accessories. Pools today have become show-stopping elements to include in landscaping and hardscaping. Fire bowls add an inspiring element that modernizes what could have become a tired look in pool design.
Do you offer fire bowls with your pool designs? Or, perhaps you specialize in picturesque grottoes, spectacular waterfalls, or infinity pools? Augmented reality apps make your unique and intriguing designs come to life, right in the customer's own backyard. It works like this: the consumer takes their mobile device into their backyard and points it where they want to put one of your pools, fire bowls, or other designs. The app overlays an image of the fully-built and completely-functional design onto the live image of their backyard. It works much like the Snapchat filters you see that overlay puppy dog faces or funny hats onto selfies. It literally allows your customers to visualize your products in their everyday environment. Now, that's a powerful sales tool!

Are you looking to improve your sales? A 3D experience like an augmented reality app can be an unforgettable sensory-driven bond for consumers. The more they interact with your app and brand, the more likely they are to buy from you. Your customers will enjoy experiencing your selection of products in their outdoor living space, so that they know exactly how it's going to look before signing the contract.

With a variety of materials, finding the right design can be tricky. But, not if your company offers an AR app with 3D models of your fire bowls. The Realizers can help you get ahead of the competition with an app made just for your company that lets consumers add virtual fire bowls to their pool or backyard, in real-time!

The endless customization possibilities will have your clients returning to the app and your brand, time and time again. AR apps for products like fire bowls encourage engagement with the brand and results in long-term brand loyalty due to the positive emotions the app lends to the user. Your consumers will be thrilled at the idea of viewing true to size products in their backyard without having to drive to a showroom and see a small selection of materials and samples. Consider the long-term benefit that augmented reality can have on your brand's relationship with its consumers. While AR can be an investment, it's one that pays off exponentially.