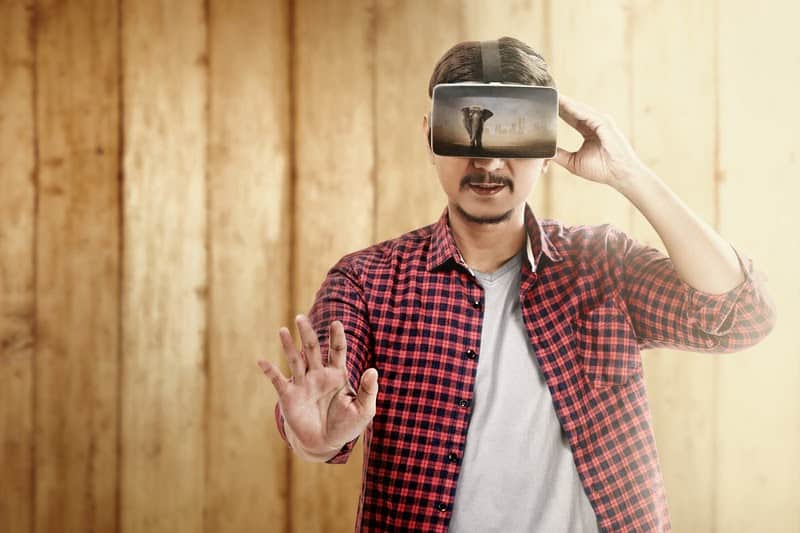 What do AR Animals have to do with your backyard industry business?
Sometime in May of 2019, Google introduced the ability to search for 3D models in their engine, including a long list of animals. It didn't become popular until recently, though, and not all smartphones and tablets are capable of doing it yet. It's certainly worth looking into, though. If you haven't tried putting a virtual animal in your living room, we recommend that you do. However, what do augmented reality animals have to do with your backyard industry business? You might be surprised!
AR is a creative tool to use to help seal the deal with a lead.
Sometimes the biggest challenge in sealing the deal is that people can't quite picture that swimming pool in their backyard any more than they could imagine a tiger in their living room. Augmented reality helps them to visualize how your product will look in their home. You can even use augmented reality if you schedule virtual consultations. Encourage your leads to select a few different options in your AR app, and then review the photos during your consultation together. It will give them confidence in their choice, too, knowing just how that pool, hot tub, or patio furniture is going to look in their backyard.
Use it in your marketing – especially social media.
As seen with augmented reality animals, AR is just plain fun to use. Why not utilize that fun activity to connect with leads over social media? People love sharing the photos they took of virtual animals in their homes. It can be the same as your products. Promote your AR app on any social media channels, and encourage your followers to share photos of their own. You could even ask your followers to put an AR tiger in the pool! Not only is it simply a fun activity to do with your leads and customers, but it also positively promotes your business. Win-win!
Finally, the advent of AR animals is a prime example of all the possibilities of using AR for your business.
The popularity of AR animals shows that people will begin to explore using AR technology to put more than just virtual animals in their homes. They'll use AR to see how a new couch looks in their living room, or test a new paint color in their kitchen, or even how new rims look on their car's tires. That's how The Realizers got the idea for the Latham Vinyl Liner Visualizer. If people can do that with car tires, why not do that with swimming pools, letting people visualize how a new pool will look in their backyard? What about doing the same for hot tubs, swim spas, landscaping, or any other product in the backyard industry? People can use augmented reality to decide where to place their hot tub or new patio furniture on their deck, or even choose what flowers and shrubs to plant. Augmented reality offers so many possibilities for your business, and The Realizers can help. Contact us today to see what augmented reality can do for you!