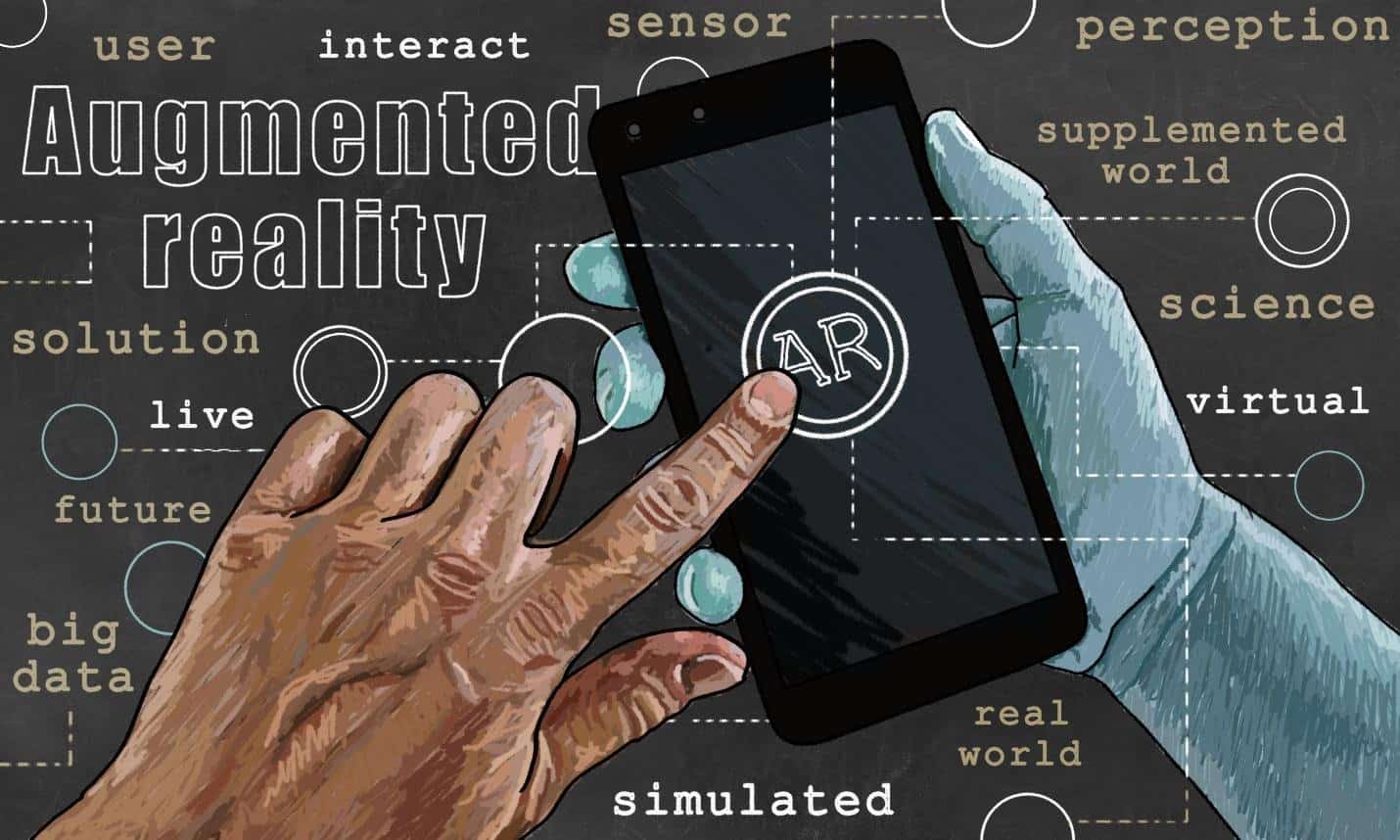 Customer Service, Social Distancing & Augmented Reality
Looking back, it happened so fast. One minute, you were happily serving customers, face-to-face, interacting with your valued dealers and hamming it up with your logistics people. The next minute — business turned on its head, and those handshakes, warehouse shenanigans and working with your customer in a physical space — gone. All gone.
We could mull and meditate the business effects of COVID-19 and related lockdowns for hours. But the fact is, we have to find a new way to do "business as usual" as social distancing effectively ends the way we've depended on since time immemorial. As it happens, an emerging technology may offer answers to many of the things social distancing has hindered or stopped altogether.
Here's your guide for using augmented reality to provide stellar customer service in the age of social distancing.
There's an App for That – Yours
When you can't get customers in your dealer showrooms, get your showroom into your customers' homes (and hands). Whether you're selling fashion, furniture, foodstuffs, fireplaces, or footwear, an augmented reality app puts your products where your customers will actually use them. It works just like the social media filters that make you look old or like a puppy dog.
The app uses the real image of their environment and overlays a virtual layer that includes images of your products in their environment. Let them flip through the styles of your patio furniture — and place it virtually right on their actual deck. Or, show them how your hot tub looks in their gazebo, or how that outdoor kitchen looks in granite or marble — right in their own backyards.
Are you playing games with me? Your customers hope you are.
Have you wondered what's driving the popularity of games like Pokemon go or the outrageously successful Snapchat and Instagram filters? It's really simple. They're fun. And interacting with your brand can be, too. For example, Jumanji: The Next Level went next level indeed with the release of their AR game to promote the next installment in the Jumanji movie franchise.
There are many ways that AR can get your customers interacting with — including buying — your products. Companies like Heinz use AR apps to make getting their ketchup recipes more like a game experience. Makeup companies are letting consumers try on their cosmetics virtually before buying. Think of ways you can use augmented reality to play games with your customers, improving brand interaction and increasing brand loyalty.
But wait … There's more! Training Your Customer Service Teams Using AR
But product visualization isn't the only use for AR apps in the era of social distancing. Did you have to halt your training initiatives due to coronavirus shutdowns? Train your customer service representatives using AR and you'll easily surpass the competition who had to turn back to ancient techniques like video and printed training manuals. With AR training, your customer service training never misses a beat, no matter how stringent social distancing practices become. In this time of social distancing, engaging customers with a fun, innovative way to shop, in their own home, is as important as ever. Contact The Realizers today, to see our augmented reality technology in action, and learn more about designing a custom mobile app to make your brand stand out above the rest.