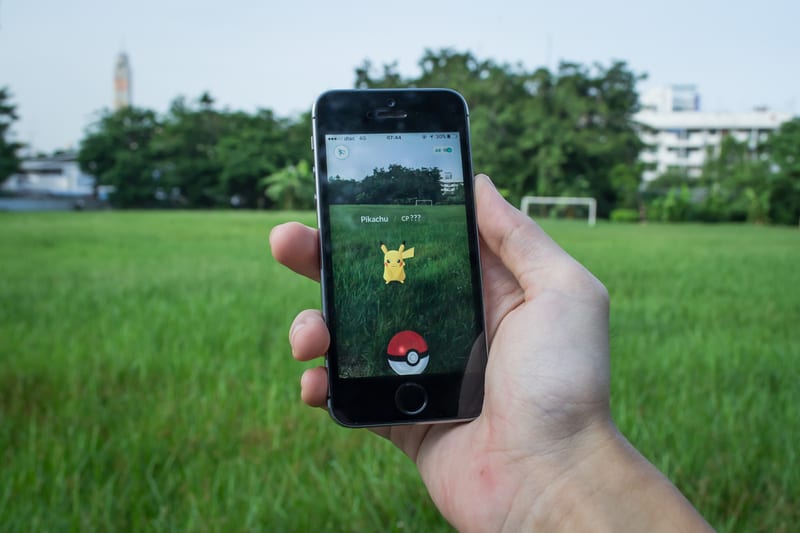 Pokémon GO is changing the augmented reality game
When it comes to innovation and challenging the common mold, Niantic, the developer of Pokémon GO, is showing no signs of slowing down in the summer of 2020.
"Wait. Pokémon GO is still a thing?" Yes – and actually, the game had its highest revenue to date in 2019. Yes, you read that right; they're here to stay, and they're playing hardball. (One could even say they're playing pokéball instead, eh?)
Real-Time, Real-World PokéStop and Gym Locations
In short, Niantic is looking toward 3D mapping via crowdsource. Here's a take directly from the Niantic announcement post: "A machine-readable, 3-D map of a place gives devices (such as current mobile phones and future headsets) a better understanding of the depth and the complexities of the real world."
So what does this mean? Basically, players who have the game installed can take videos of their surrounding location, Niantic collects this data, and later produces a 3D map of that specific area (limited to PokéStops and gym locations currently). It's a very boots-on-the-ground kind of tactic, but it works great for a platform with millions of active users. And yes, for security reasons this feature is an opt-in addition to the game; meaning if you don't like it, you don't have to enable it or worry about it.
Worldwide AR Experiences
The CEO of Niantic, John Hanke, has always had a vision for expanding our everyday life experiences through an augmented lens. After acquiring 6D.ai (a 3D mapping company), Hanke went on to post: "Now, we'll be able to leverage 6D.ai's deep expertise and significant breakthroughs in AR research and engineering to further our ongoing work in support of our mission." Being able to accomplish this through a smartphone is an incredibly complex mission, but Niantic is confident moving forward.
Hanke continued to write: "Imagine everyone, at the same time, being able to experience Pokémon habitats in the real world or watch dragons fly through the sky and land on buildings in real time." Okay, John, you have our interest.
We're still seeing companies like Apple and Facebook scramble in the hopes of leading the AR charge with ARKit and Spark AR, respectively, but Niantic is a serious contender. No one is building a 3D map at the level Niantic plans to currently.
Niantic has already started to roll out 3D mapping to some of its heavier users in-game and plans to scale up throughout the remainder of the year.

New to augmented reality, or just exploring your options? To see how AR can transform YOUR business, reach out to The Realizers today!