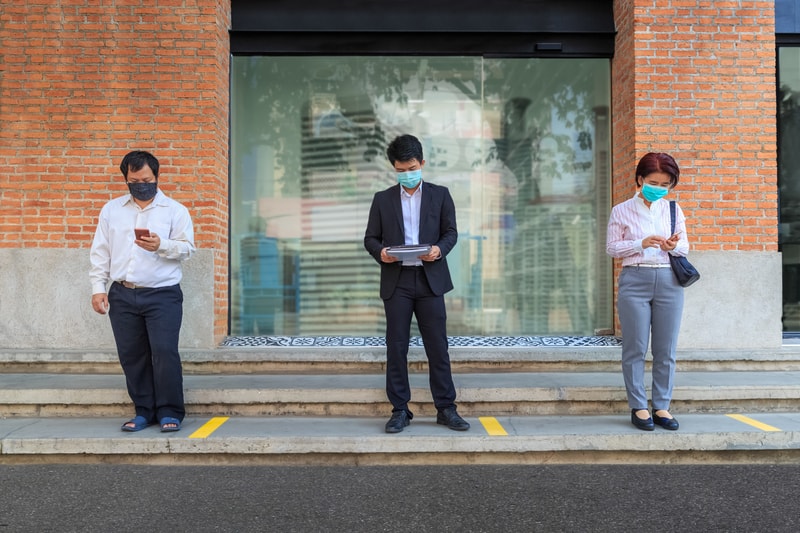 Amazon uses AR to improve employee social distancing
Whether you're a fan of Amazon's handling of the COVID-19 outbreak or not, it's commendable that they're not afraid to share what they're doing to help protect their employees.
In a recent article, the company's VP shared where they're at with social distancing, and how technology can help:
At Amazon, we're constantly innovating to support our employees, customers, and communities as effectively as possible. When the COVID-19 pandemic began, many of our talented engineers rallied to support the health and safety of our associates working to get customers the products they needed. As we reimagined workstations and implemented new processes across our facilities, our engineering teams looked for ways to help maintain social distance. One early solution we developed applies artificial intelligence and machine learning to the camera footage in our buildings to help site leaders identify high traffic areas and implement additional measures to improve social distancing. (Brian Porter.)
The company has implemented a "Distance Assistant," which is designed to differentiate between employees and their surroundings. When walking about, employees adhering to the "six feet rule" have a green circle around their feet. Those who are within six feet have a red circle. No alarm bells go off if you happen to cross paths with someone a bit too close, but there's a large monitor on display for everyone to see. Amazon's hope is that these monitors will be a consistent, visual reminder to stay a little further apart when possible. (Can this be applied to the in-laws, too? Just kidding!)
The giant online retailer has been taking warehouse employees' temperatures for months at this point, and has plenty of masks on standby when drivers come through to pick up their routes for the day as well. Augmented reality was a successful step forward for the "Amazonians" at this time, and it seems they have more plans for the future.
See how AR can transform your business here. Don't just describe your products to your customers; show them.