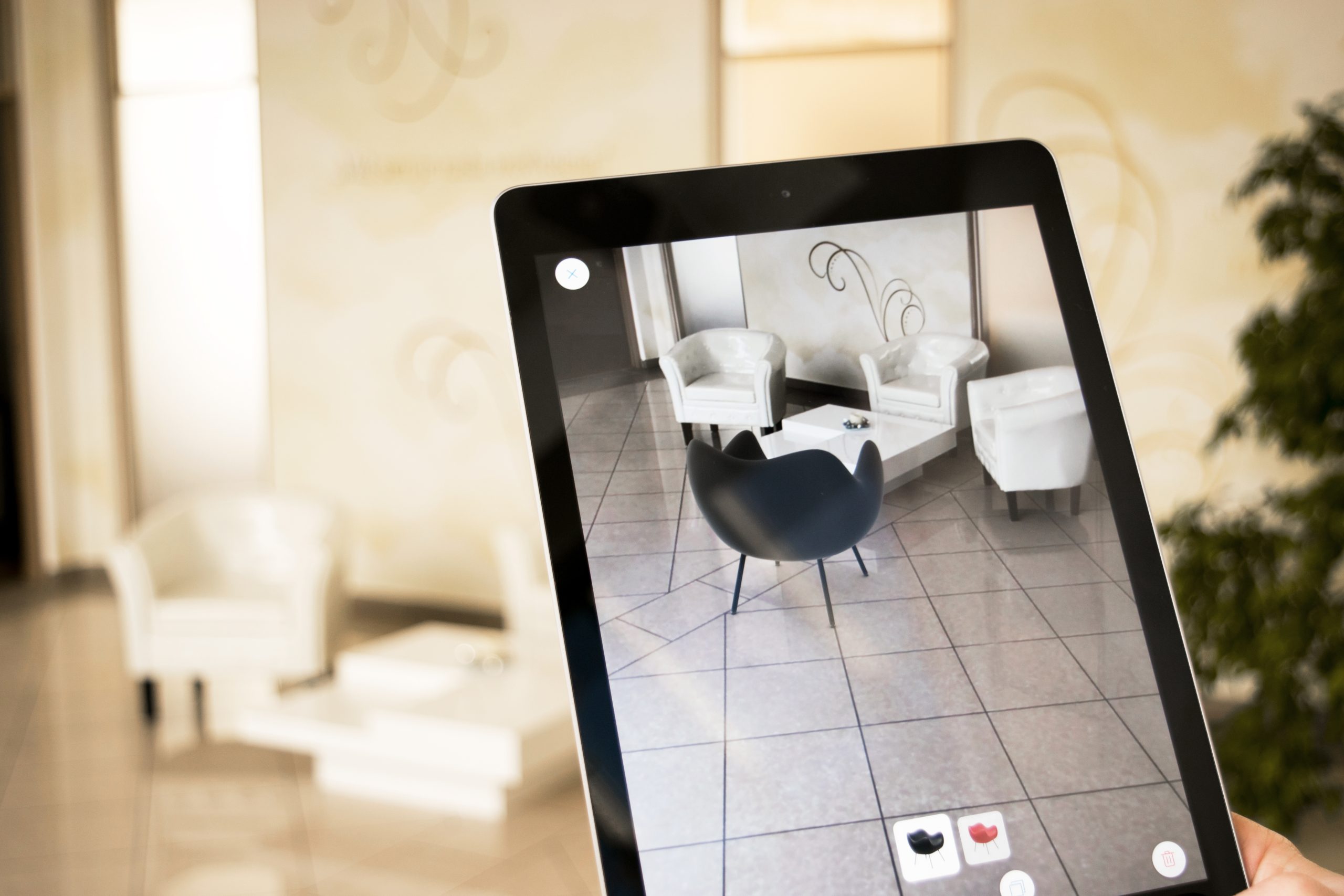 4 Reasons Why Consumers Love Using Augmented Reality for Shopping
Happiness is not in money, but in shopping.

– Marilyn Monroe
Nothing can make a consumer's day better than a little retail therapy. Online shopping has been evolving since the internet was invented, and augmented reality has made it even easier for customers to shop from the comfort of their homes. Can your business gain more happy customers using this cutting-edge technology? Here are four reasons why consumers love using augmented reality for shopping.
AR Grants Visualization
AR Increases Sales of Expensive or Unpopular Products
Customers are Less Likely to Return Products
AR Makes Your Brand Memorable
Augmented Reality Grants Visualization
Whether you sell clothes, accessories, furniture, or decor, all your customers will benefit from seeing your product on their bodies or in their homes.
Up until now, online clothes shopping has been somewhat of a guessing game. Some retailers have tried to remedy this problem by showing models of different sizes wearing the same item. However, every one of your customers is unique, and they deserve to see your clothes on themselves before they click the "buy" button.
When it comes to furniture and decor, it's impossible for someone to tell whether or not a room will look properly designed until they can see all the chosen pieces side by side in the actual space. This is what AR will allow your customers to do.
Don't forget about patio furniture – augmented reality is the perfect way to help consumers pick the right furniture to complement the rest of their backyard.
Augmented Reality Increases Sales of Expensive or Unpopular Products
It's often hard to convince customers to buy niche or expensive products because they can't be 100% confident they will fit their needs. Visualizing an item in their home allows customers to explore more unique designs and fashion options they might otherwise overlook. All it takes is a swipe of the thumb to make someone think, "I've never considered that before."
Customers are Less Likely to Return Products
Everyone has had the experience of being disappointed by an online purchase. With a custom AR app, you can increase the number of customers who are satisfied with their choice on the first try. They will feel confident confirming their purchase because they will have seen exactly what the product will look like in their space or on themselves.
Augmented Reality Makes Your Brand Memorable
AR is still new enough that getting the chance to use it is very exciting for most people. Customers will want to return to use this technology repeatedly and make a point to tell their friends about it. So stand out from the crowd and prepare for the avalanche of sales!
Give Customers the Shopping Experience They Deserve
Are you ready to take the leap into the world of AR, but you need help figuring out where to start? The Realizers are here to make your business's technology dreams come true. From the drawing board to the marketing of the finished product, we will make the whole process easy for you. Contact us today to see what The Realizers can accomplish for you.