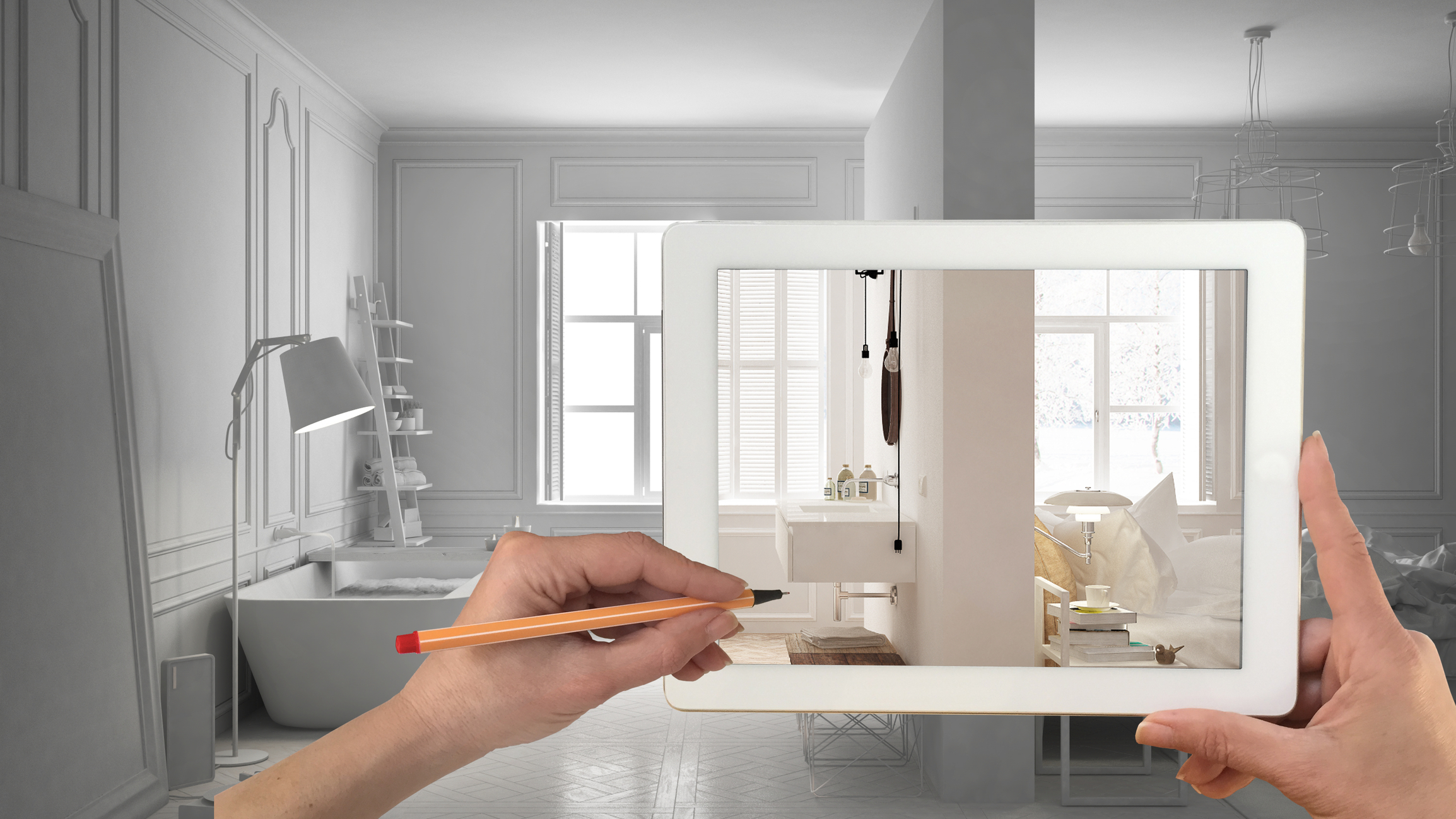 How Augmented Reality Changed the Game for Paint Companies
In the past decade, augmented reality revolutionized the way consumers shop for paint colors. Paint color AR apps are super prevalent today and valuable marketing tools for paint companies.
Fast, Easy, and Free for Consumers
Before augmented reality, consumers had to head to the hardware store and collect several, if not dozens, of paper paint swatches to compare at home. Then when they narrowed down their options, they had to make a second trip to the store and buy paint samples to test on their walls, cabinets, etc. Once they decided on a color, they had to make a third trip to the store just to buy all of the paint they needed.
However, an AR app can simplify the stressful and time-consuming process. In just a few minutes, consumers could have the app downloaded to their smart devices and compare paint colors in any room in their home. An app saves them time and money, making them appealing for consumer use.
No More Messy Paint Swatches
Along with multiple trips to the store, painting test swatches is messy! On top of needing to start collecting supplies and covering furniture, consumers now have unsightly swatches lining their walls. All to see if they prefer the shade of gray in Puffin's Nest over Misty Sea Breeze and if it matches the cabinets in Buttercup Hillside or Vanilla Rose.
With an AR app, there's no mess (not yet, anyway)! Consumers can better visualize the entire wall in any paint color they choose, not just try to imagine how a small sloppy paint swatch will look if the whole wall was painted that color. Plus, they won't ruin their walls in the process!
Helps Paint Companies Connect with More Dealers
In the digital world, how are consumers finding your paint brand? Are they getting drawn to your dealers? If not, an AR app is a great way to connect consumers with dealers who sell your paint! Once they have made their choices, the app can tell them how much paint they'll need and the closest store they can buy it. I.e., dealers who have your paint on their shelves.
Plus, if you're looking to grow more dealerships, offering an AR app is a top-selling point for many dealers. They love having the ability to tell consumers to simply download the app to make their selections and connect with them from there.
See What Augmented Reality Can Do for You
Major paint companies like Valspar and Sherwin Williams have long since jumped on the AR train with their paint visualizer apps. These easy-to-use apps allow consumers to simply hold up their phone in any room in their home or add a photo to the app and begin their hunt for the perfect paint color. When are you climbing aboard?

AR is the future of the paint industry! Get in touch with The Realizers today to learn what augmented reality can do for your paint company.