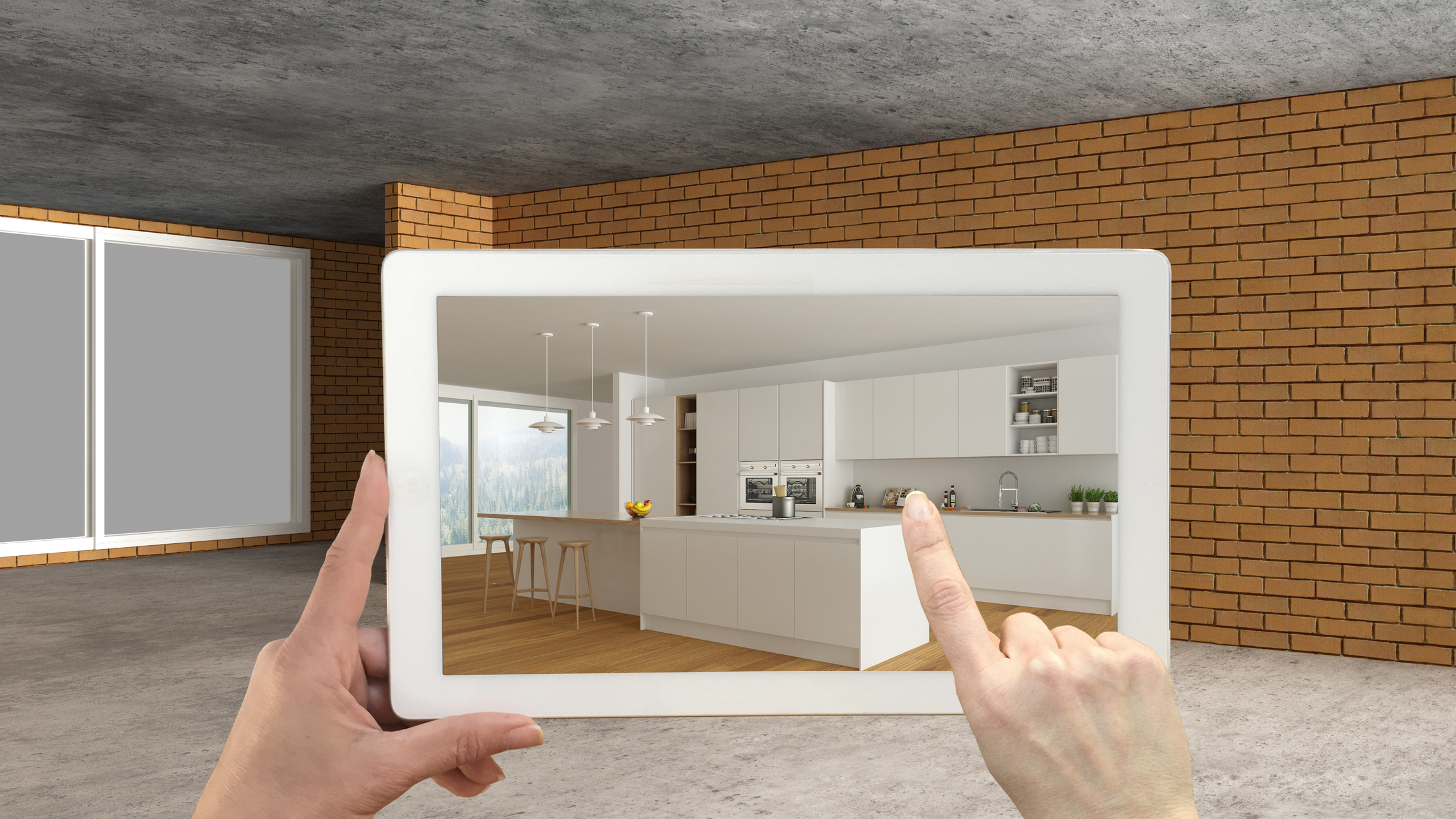 5 Reasons Why Kitchen Cabinet Makers Need Augmented Reality
As kitchen cabinet makers, you want to put your best foot forward when it comes to presenting your work and delivering your product. But between meeting with potential clients, deciding colors and materials, to the actual designing and then building cabinets, there are a lot of responsibilities to juggle to get it all done in a decent timeframe. You may be surprised to learn that augmented reality may just be the tool you need. Here are 5 reasons why kitchen cabinet makers need augmented reality for their business. 
Showcase Your Cabinet Design Plan in 3D
It's one thing to produce a flat drawing of the kitchen cabinets in your client's kitchen. It's something else entirely to hold up a tablet and show them how those cabinets will look realistically in their kitchen in 3D. This reduces the chance that the actual cabinets once built seem way different than how they did in a pencil drawing, making your clients' vision come to life.
Change Colors, Materials, and Texture in Real-Time
If your client wants to see a variety of options of colors, materials, and textures of kitchen cabinets, you can flip through them easily and quickly right there in their old kitchen. No more delays due to a lack of samples! And because they can better "visualize" their new kitchen, this will help them make decisions sooner. And you can get started on their project faster!
Connect with Clients Faster and Easier
You'll also be able to make more designs and share them with your potential clients much faster than drawing an individual picture. In the time it takes for you to produce one design the old-fashioned way, you could have sent several designs to your client for review with augmented reality. By the time they would have received the pencil drawing, your client will have chosen the design they liked and communicated that with you. Streamline the process with augmented so you can seal the deal in a timely manner!
Saves Valuable Time and Money for Your Kitchen Cabinet Business
The time and money it takes to draw up a kitchen cabinet design, collect color and material samples, and commute to meet with the client is costly on both ends, for you and your client. But with augmented reality, you speed up the design process and save money on samples. You and your client could even meet virtually if that's what worked best for you both!
Augmented Reality Gives You the Upper Hand Against Other Kitchen Cabinet Makers
How many of your top competitors can say they have an AR app to design and build their cabinets? While there are probably not that many yet, this innovative technology a growing fast and on its way to becoming the standard of how things are done in the cabinet industry. Now is the time to take advantage of this technology and give your business a cutting edge above the competition!
Transform your kitchen cabinet maker business with The Realizers! We can help create a state-of-the-art AR app that showcases the best aspects of your cabinet design, land more leads, and grow your business. Contact us today for a consultation.