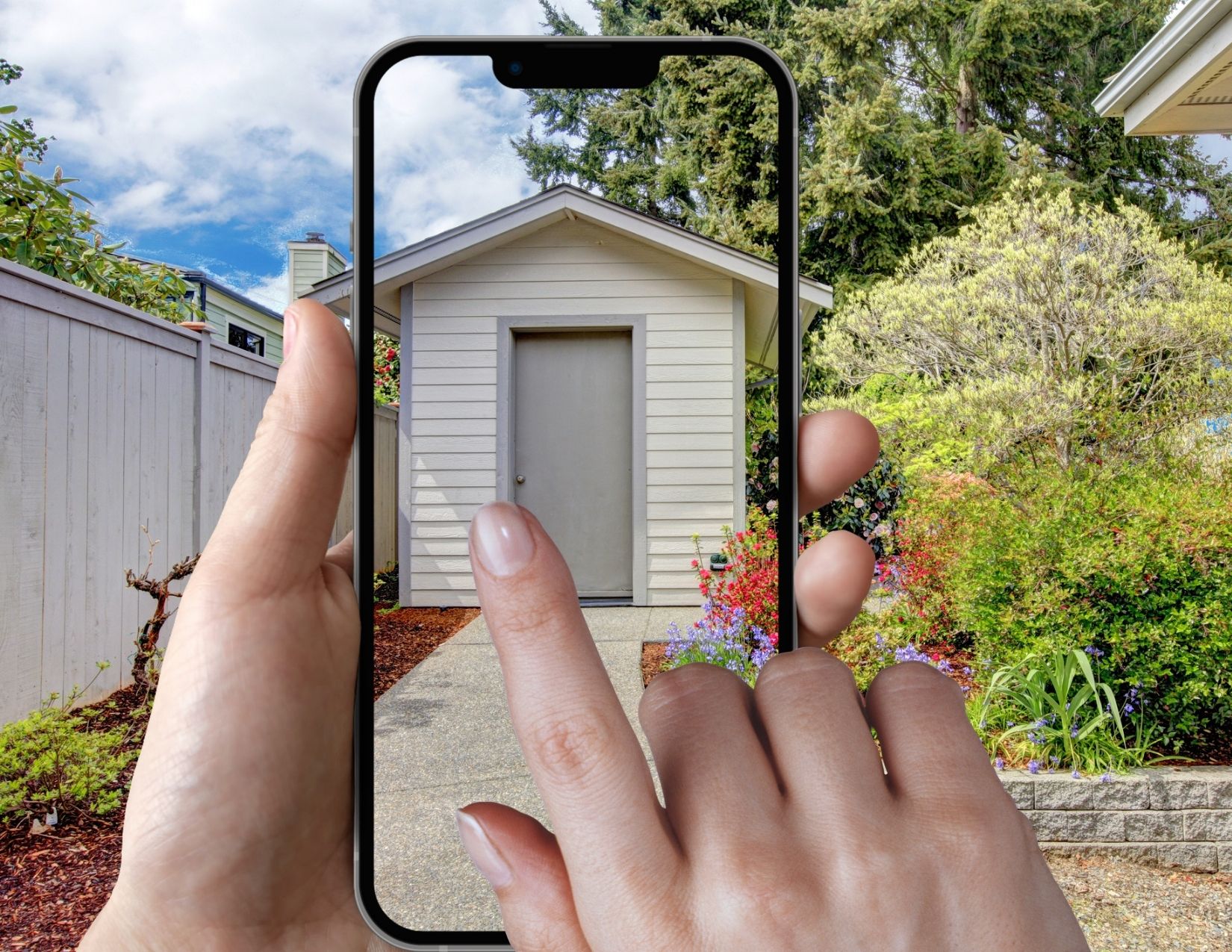 3 Reasons Shed Manufacturers Need an AR App
As a shed manufacturer, you want the consumer's shopping and buying experience for your sheds to be as smooth as possible. Did you know that augmented reality could make that experience even more streamlined than ever? Here are three reasons backyard shed manufacturers need an AR app.
Shed Manufacturers Could Develop a Shed AR App that Helps Homeowners…
Visualize a Shed in Their Backyard
When shopping for a shed, homeowners have a lot of questions. How big does the shed need to be? Should they get a loft for extra storage space? What materials should they use — wood, metal, or other? What colors are available? What's the best location to place a shed in their backyard?
An AR app can help answer these questions before homeowners walk into a store or even order a shed online. By simply using their smartphone or tablet, they can scroll through their options and hold up their device to visualize their top shed picks in their backyard. They can feel confident and informed about their buying decision since they were able to see a 3D model of the shed from the start. They never have to try and picture it only in their mind's eye.
Connect with Their Nearest Shed Dealer
Once they've found their perfect shed choice, the app can show them where their nearest dealer is and how to contact them. This benefits the consumer, the dealer, and you as a shed manufacturer.
AR apps create a unique, easy buying experience for consumers, which raises the likelihood of them purchasing a shed. Since they aren't held up in their shed selection or their need to find a local a dealer, there are fewer obstacles for them to overcome just to get a shed.
This creates an ongoing lead funnel not only for dealers but for shed manufacturers, as well. If more leads buy sheds from your dealer due to an easy shopping and buying process, you now have to send them more to replenish their stock. This ease is enticing to new dealers, as well, and can help you grow your dealership network.
Assemble DIY Shed Kits with In-Depth Visuals and Instructions
Do you manufacture shed DIY kits that homeowners can assemble themselves? An AR app can help with that!
While some visuals in a paper manual can be useful, most times they are confusing, and not every step comes with a drawing to show how to do it. It's not usual for homeowners to look up external online videos for further assistance. For both inexperienced and experienced DIYers, this is a frustrating process and is often one of the reasons that prevent them from buying a DIY shed assembly kit.
Why not combine the visuals and videos into one helpful app? The right AR app can walk them through the shed assembly process step by step and provide better 3D visuals and videos along the way. 
If they get stuck putting the shed together, they can have direct contact with their nearest dealer who can give them more individualized attention. This is far superior to a homeowner having to find a 1-800 number in a paper manual to call to get stuck on hold in a queue of customer service calls. 
Develop a Shed AR App with The Realizers
If an AR app sounds like what your shed manufacturer business needs, you'll want to work with a team that knows how to develop apps for your industry.
The Realizers specialize in app development and marketing for the backyard recreation and home improvement industry. Between their augmented reality know-how and vast knowledge and connections in the backyard industry, you can trust they'll create the app shed manufacturers need. Get in touch with The Realizers today to learn more.