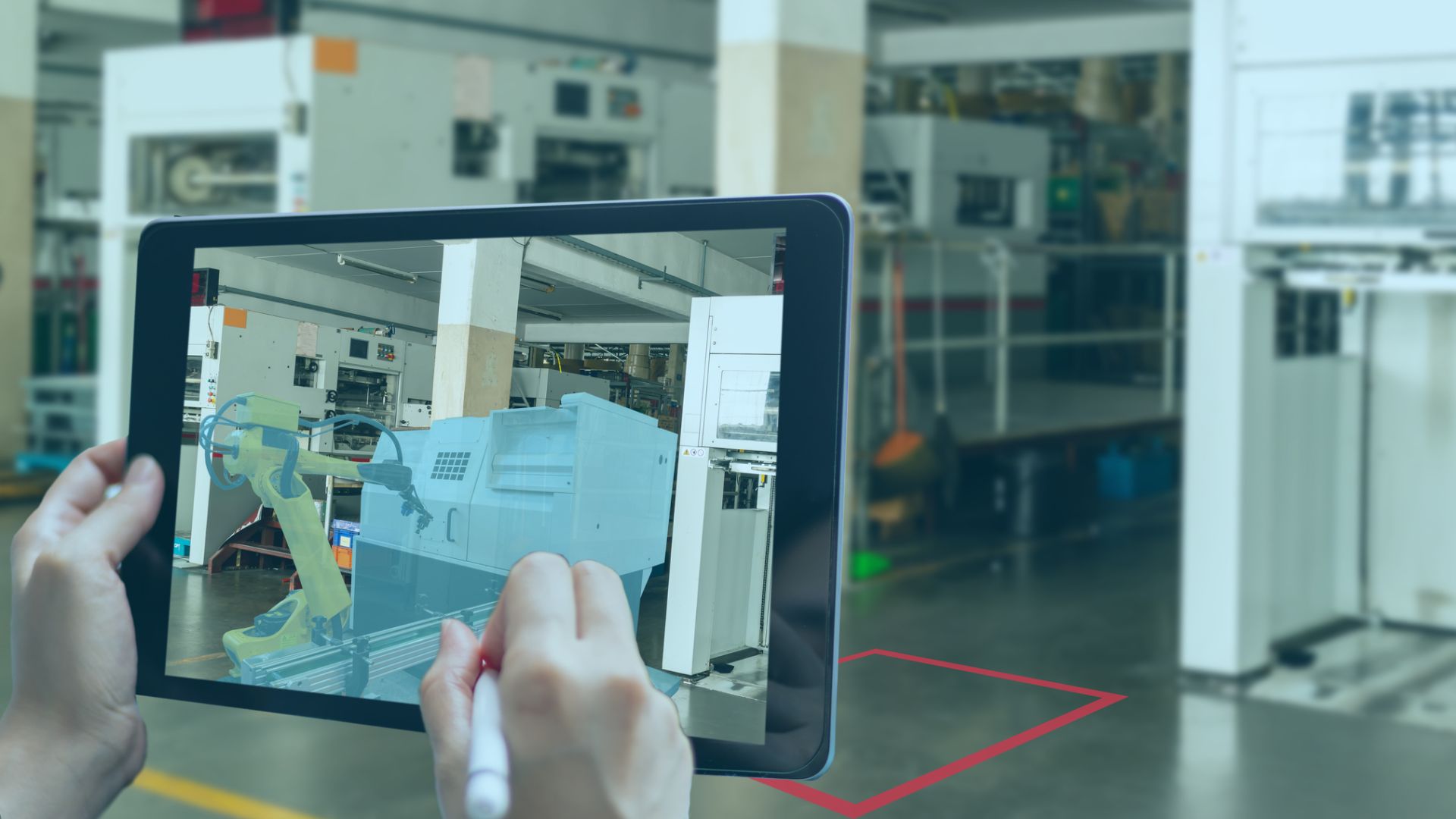 4 Benefits of Augmented Reality in Manufacturing
Though we are only in the initial stages of augmented reality evolution, we see how cutting-edge technology is being embraced by enterprises and businesses worldwide. We have witnessed how AR is being extensively used by the gaming industry, social media applications, furniture and shoemakers, and even the automotive industry, to name a few. And now, it's set to benefit the manufacturing industry.
As the technology evolves and grows to offer enhanced capabilities and user experiences, we will see more and more augmented reality used in all sectors of businesses, from concept and design to end-user experiences. AR is not just about the emotional connection that product makers and dealers can achieve with their customers. There are many advantages to using AR in the initial stages of product design and development in manufacturing. Let's look at a few of them.
1 – Augmented Reality in Manufacturering Concept and Design
Right from the time a product is conceptualized, AR can help move the product to the final stages of production without wasting too many man-hours and hardware resources. Through sketches and CAD modeling are valuable tools at the design stage, they still do not offer real-world experience to the designer. AR helps bring the product to life at the design stage by digitally transferring the products to real-life spaces. In the end, designers can get a feel of how their designs will look in the real world when the products are actually being used.
Product visualization is taken to the next level with the help of augmented reality designs. AR also helps designers across various geographies collaborate better on product design. The most crucial benefit of AR at the design stage is that designers can comprehend how their finished product will look and function from an end-user perspective.
2 – Augmented Reality in Manufacturering Production
Manufacturing any product involves complex assemblies and collaborations between different verticals in the production line. AR helps to simplify the process by simulating visualizations of assemblies and parts even before production starts. This eliminates wastage of human hours and costly parts and hardware. For example, an AR video will guide the assembly technicians step-by-step on each stage of assembling, thus making production more efficient in terms of time and quality.
3 – Augmented Reality in Manufacturering TroubleShooting and Support
Since AR technology helps visualize the intricate mechanics of a product, technicians and actual users of a product can have a better understanding of the product they are making or using. At the production end, a visualized workflow helps in avoiding or circumventing problem scenarios.
AR does away with the need for a maker or a technician to be physically present at the location of a device to repair or service a product. Vice-versa, the user can self-diagnose and fix a problem with their product through a simple AR 3D manual or video. Hence, faster troubleshooting and more cost-effective maintenance.
4 – Augmented Reality Reduces Manufacturing Costs
Using AR can reduce costs in manufacturing because the technology cuts down hardware wastage and precious human resources and time. In addition, the technology offers more quality control, thereby enabling manufacturers to build more robust products. AR can also be used extensively in employee training discarding lengthy and costly physical training programs.
In the coming years, we will see a boom in augmented reality in manufacturing. AR will play a vital role in every aspect of business, from product conceptualization to augmented reality marketing strategies in 2022 in the near and far future. Even backyard recreation companies and furniture makers are waking up to the tremendous possibilities of AR. With their pool liner visualizer app, Latham Pools already connect emotionally with their customers from the start.

So, if you're in the backyard recreation industry or are a patio furniture maker, or if you're just interested to know more about AR, contact us today.