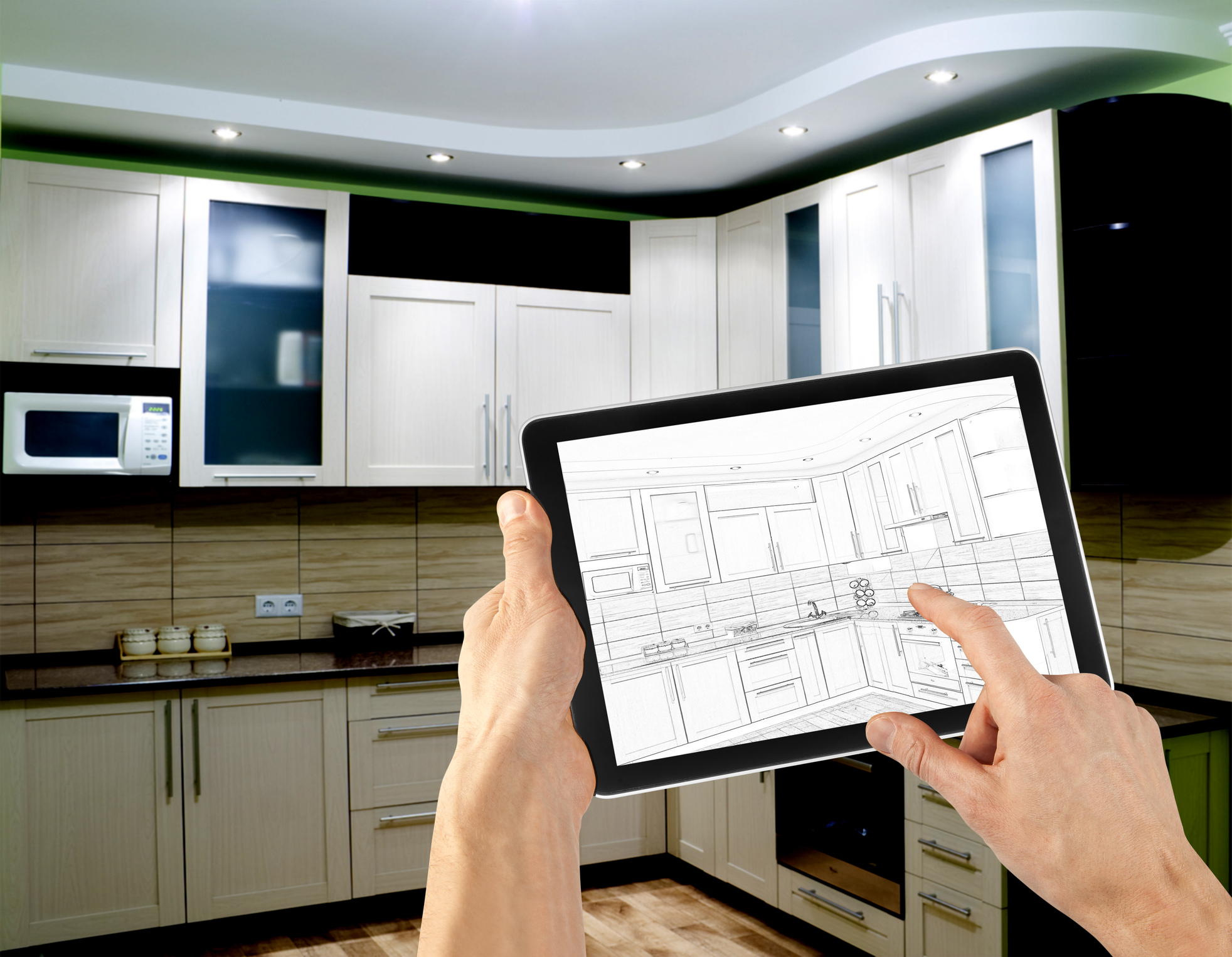 3 Ways Augmented Reality will Revolutionize Home Renovation Businesses
Augmented reality isn't just for games and furniture shopping anymore! Home renovation businesses are discovering new ways to make the design process easier for their clients using AR. The companies who are taking advantage of this technology are gaining more customers and increasing profits over their competition as a result. Here are three ways augmented reality will continue revolutionizing the home renovation industry.
1. AR will Save Time on Home Renovation Initial Consultations
Customers Can Visualize Their Home Renovation Ahead of Time
When you go to a customer's house for the first time, depending on their level of preparedness, you could be there for hours trying to figure out precisely what they want.
However, if your business had a custom AR app, the customer could play around with different designs before you get there. They could have their perfect vision for their home renovation ready to go. They could even send it to you ahead of time so you can prepare an estimate. All of this will save you an incalculable amount of time, and time is money!
Employees Can Use AR to Make Fast Floor Plans
Augmented reality isn't just for customers. Employees can use it to make quick floor plans and calculate square footage. You could be in and out with an accurate estimate in no time.
2. Augmented Reality Will Cut Down on Mistakes and Re-dos
Customers Can Make Sure Their Design Choices "Go Together"
Making an inspiration board for a home remodel is nice, but you can't really know if it's all going to "mesh" until the last bit of painter's tape is peeled and the last drop cloth is picked up. Giving your clients a visualization of their home renovation before demolition starts will better ensure their happiness in the end.
Customers Can Catch Mistakes Before It's Too Late
Seeing a 3D model of a project helps the homeowner and contractor catch design mistakes early. No one wants to go back and replace the light fixture that was bigger than they thought or the backsplash that is too modern compared to the rest of the kitchen. Visualization is the key to fixing these kinds of problems.
3. Augmented Reality will Help Sell Products and Upgrades
According to Shopify, research shows that products sold using augmented reality or 3D images gained a 94% higher conversion rate. This will be an excellent bolster for your and your suppliers' product sales, and it will be easier to pitch more expensive or upgraded materials because they will be able to try them before they buy them. 
It's time for your home renovation business to jump on the bandwagon before the technology advances even further. Are you ready to get a custom AR app for your business? The Realizers are here to make it happen. From the initial idea to the finished product, our experts will be with you every step of the way. Visit our contact page to get started. Your exponential return on investment will make you so happy you did.